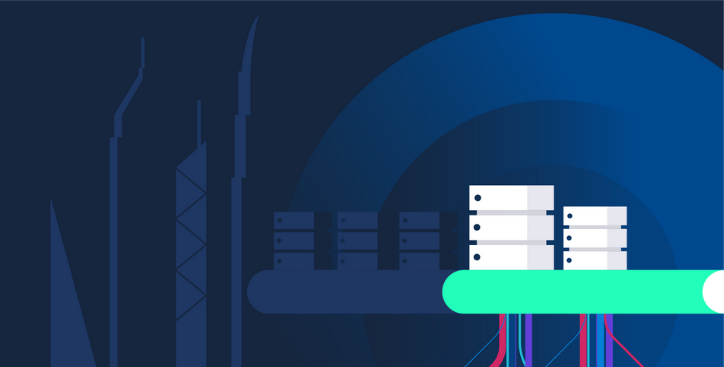 5 Reasons Why Demand For Colocation Space Is Growing Across Asia Pacific
21 September, 2020 by Alex Hawkes
Demand for colocation space is continuing to accelerate across the Asia Pacific region. According to research by Global Data, data centre and hosting services revenue is estimated to reach around $32 billion by 2023, giving the region an almost 30% share of the overall global data centre market.
Let's take a closer look at what's driving that growth…
1. Cloud, cloud and more cloud
Mirroring a global trend, the adoption of cloud-based services is one of the largest drivers of data centre growth in Asia Pacific. Regional spend on public cloud services and infrastructure was valued at approximately $26 billion in 2019, according to estimates from analyst firm IDC. As a result, leading cloud providers such as Google Cloud, AWS, Microsoft Azure and Alibaba Cloud are competing to add cloud zones throughout the region.
Last year, AWS opened an AWS region in Hong Kong, marking its eighth active region in Asia Pacific, while this year, Google Cloud has already added new Google Cloud Platform (GCP) regions in Seoul and Jakarta, building on its strong presence in the region.
2. IoT, big data analytics and AI
Alongside cloud, the adoption of technologies such as IoT, big data analytics and artificial intelligence is creating demand for high-performance computing infrastructure.
The region is emerging as a global leader in adopting IoT technologies, driven by industries such as manufacturing and transportation, as well as large-scale smart city projects.
The introduction of more artificial intelligence and machine learning workloads is expected to contribute to over 40% of data centre infrastructure investment in Asia Pacific by 2025, according to Research and Markets.
3. Emerging data centre hubs in Southeast Asia
While Hong Kong, Singapore and Tokyo all have a high concentration of data centres and play an important role in serving the regional demand for colocation services, new data centre hubs are also emerging across the region.
As the largest economy in Southeast Asia, Indonesia has recently become a hotspot for hyperscale data centre investment. This has attracted the attention of cloud providers, with Alibaba Cloud, Amazon Web Services (AWS) and Google Cloud establishing a local presence in Jakarta.
Neighbouring Malaysia is enjoying similar investment in its data centre sector, with both countries hoping to seize on the potential opportunity presented by a shortage of land for greenfield developments in Singapore. Data centre construction is also expected to increase in other Southeast Asian markets, such as the Philippines, Thailand and Vietnam.
4. E-commerce and gaming
The Asia Pacific region is home to some of the world's fastest growing digital economies, with e-commerce and gaming being two important drivers of that growth.
China is now the largest e-commerce market in the world, while there has also been an exponential growth of online retailers in Indonesia, Malaysia, Philippines, Singapore, Thailand, or Vietnam.
Asia Pacific also leads the world when it comes to e-sports and mobile gaming development. The region has the largest audience of e-sports and players and fans in the world. As a result, more than half of global e-sports revenue is estimated to be generated in Asia, and the region also accounts for almost 70% of overall mobile e-sports revenue, according to market researcher Nico Partners.
Both these digital industries are creating fresh demand for data storage and management throughout the region.
5. New digital infrastructure
Last, but by no means least, new digital infrastructure is facilitating access to data centres and digital services across the region. In particular, there has been significant investments from telecoms operators, governments and cloud providers in subsea cable projects throughout the region.
A number of new subsea cable routes are expected to go live over the coming years, including the PEACE cable system that will link Asia to key markets in Europe and Africa. Such projects will help bring faster speeds and more capacity to the region, while lowering latency and improving redundancy.
Hong Kong alone is expected to receive six new cable landings in the near future, which will further strengthen the city's status as a regional internet hub.
As well as owning a state-of-the-art Tier 3 data centre in the heart of Hong Kong, Console Connect has partnered with Tier 3 & 4 data centres in over 20 countries to bring you colocation space combined with our industry-leading Software Defined Interconnection® platform.
By bringing together colocation services with our on-demand connectivity, you can instantly start making connections between 350+ data centres, as well as access a growing ecosystem of public and private cloud, SaaS, IX Peering and key application partners.