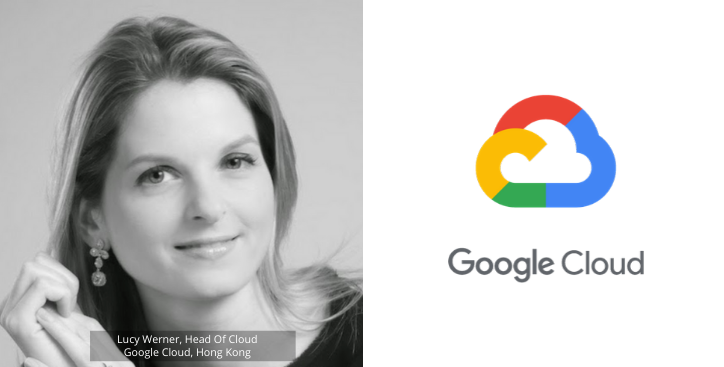 Accelerating Connections To Google Cloud In Asia Pacific
05 June, 2020 by Alex Hawkes
As cloud adoption continues to grow rapidly across Asia Pacific, Google Cloud has been expanding its presence across the region and finding new ways to help businesses migrate to the cloud.
Ahead of a joint webinar with Console Connect, Google's Head of Cloud for Hong Kong, Lucy Werner, discusses some of the drivers of cloud adoption in the region, and explains how cloud solutions have been supporting their customers during COVID-19.
How imp
ortant is the Asia Pacific market for Google Cloud and how are you expanding your presence across the region?
"Asia Pacific is a very important market for Google Cloud, as well as one of our fastest growing regions.
We've expanded our cloud region presence in Asia Pacific which now includes Hong Kong, Mumbai, Osaka, Seoul, Singapore, Sydney, Taiwan and Tokyo. We also plan to add Jakarta this month, and Delhi and Melbourne in 2021.
At the same time, Google has the world's largest global submarine cable network connecting our large and growing number of data centres. This holistic infrastructure enables us to provide reliable, scalable and secure connectivity options for our customers."
How is Google supporting the needs of its customers across the region?
"Three major differentiators that the customers I speak to daily highlight as reasons they choose Google Cloud are firstly our advanced AI and ML capabilities that help gain insights and intelligence from their data.
The second is they want to partner with a cloud service who prioritises security. And the third is our unique approach to hybrid- and multi-cloud computing with Anthos, which simplifies application modernisation and makes managing diverse cloud environments easier than ever before.
A lot of our customers have started on their journey to cloud, but Google is helping them accelerate that process and giving them greater flexibility. We've seen great traction from the financial services and retail sectors in particular who are looking to Google Cloud to help accelerate their data-led innovation and solve their most complex business and technology problems."
How have the requirements of your customers changed as a result of COVID-19?
"We're focused on helping customers navigate present circumstances, as well as working with them to build a foundation for the future, preparing for a world that will likely be very different post-pandemic.
When companies and schools had to quickly enable remote or work from home scenarios right at the start of the pandemic, many weren't prepared. And they've turned to G Suite and Google Meet to ensure their teams stay connected and productive, and they can continue to conduct business with their customers virtually.
Customers are also looking to mitigate risks amidst economic uncertainty and we're helping them move their fixed on-prem costs to variable cloud costs wherever possible, as well as to provide flexibility in their costs as computing demand fluctuates during the pandemic.
We've also been running industry-focused webinars looking at how cloud solutions can help support businesses during COVID-19. These include the role of AI technology in automating businesses and how tools like Optical Character Recognition (OCR) can help with processing for example."
How can cloud solutions help different types of customers manage some of the disruption caused by COVID-19?
"In the finance and insurance sector, many customers have turned to our Contact Center AI solution to help them quickly implement virtual support agents that can help them respond to questions due to COVID-19 over chat, voice, and social channels.
In retail, customers have seen spikes in demand for critical supplies and Google Cloud provides the scalable and flexibility infrastructure that they need to manage those fluctuations in demand.
With transport and logistics, we've seen a strong need for data and analytics tools to help customers help forecast demand, changing trends, and manage critical operations like supply chains."
What role do you think network automation can play in improving access to cloud services across the region?
"Nowadays hybrid and multi-cloud deployment is a basic requirement from customers. Network automation is the most easy and efficient way for businesses to manage complex and ever changing connectivity needs.
Businesses in the region are increasingly on the lookout for high performance, secure and flexible connections to Google Cloud, which is where platforms like Console Connect can really help.
Together with Anthos, customers can have a configurable, centrally managed, open architecture for their hybrid and multi-cloud environments."