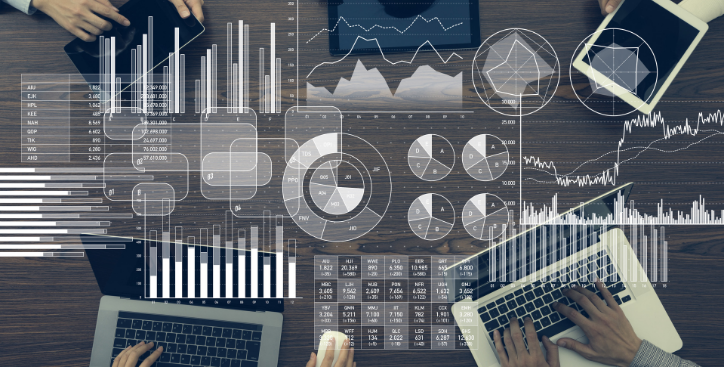 The business application of Artificial Intelligence (AI) is set to become the next big thing in the cloud world, according to a joint research study by Microsoft, the ITC Association of Hungary (IVSZ), and Hungary's Bell Research.
It will come as little surprise to hear that the number of organizations that see the cloud as a tool for everyday business is fast approaching a totality, with 88 percent of respondents agreeing that the cloud is essential to supporting mobility and long distance work patterns. Recently installed Microsoft Hungary CEO, Christopher Mattheisen, said that the findings show that the vast majority of employees are able to access company systems from wherever they are through mobile devices.
Presenting the study at an event in Budapest, Microsoft said that cloud technology has reached an "inflexion point", where fears over cloud – due to security concerns, or fear of job losses through automation – have been proved as baseless.
AI is not the future, it is the present
Microsoft Large Enterprises Head, Gabriella Bábel, said: "AI is not the future, not sci-fi, it is the present. It can relieve people's burdens to an unprecedented extent. While today, people in the upper management consider AI solutions a luxury, and too expensive, they can choose constructions based on usage as well."
According to the study, 34 percent of those surveyed believed robots and AI will disrupt business and the researchers expect that number to climb quickly over the next two years as organizations realize that automation can introduce higher value jobs and ease labor shortages.
"Democratizing AI means building tools that help you have your customized, deep-learning systems up and running by a few clicks, whether it's about chat bots or a smart supply chain management system. Hyper-scale clouds are key as they can level the playing field between the behemoths and the smaller players," Mattheisen said.
Hungary is one of the European countries looking to AI as an economic driver. In November 2018, with the help of The American Chamber of Commerce, the country established an AI Coalition to investigate the potential of automation and cloud-based AI.
Driving demand in cloud robotics
The rapid adoption of automation across different industry verticals is boosting demand in the global cloud robotics market. A significant rise in the deployment of robots in industrial automation will create new growth avenues for cloud robotics. Developments taking place in artificial technology are expected play a vital role in developing cloud robotics market.
Earlier this month, Transparency Market Research said that increasing use of cloud-based technologies and cloud-based AI has accelerated the development of and demand for cloud robotics in monitoring, logistics, education, and entertainment.
The research agency said further developments and a significant rise in adoption of smartphones and wearables will increase interaction with the robots seamlessly. As a result, the global cloud robotics market will experience a growth at 32.4 percent in the next two years.
Good news for Google?
This could be good news for Google, the least well established cloud provider in the enterprise market, which has been recognized for its deep capabilities in AI and machine learning, technologies which are set to become key enablers for the enterprise of tomorrow.
According to Paul Gampe, CTO of PCCW Global: "If you look at the underlying technology of Google's cloud and in-house designed chip architecture, it's a deployment that really lends itself to AI. So, I think you're going to find that enterprises will continue to adopt a hybrid cloud strategy based on the ability for the clouds to provide different types of services and different price points as they seek to differentiate themselves amid mass demand for public cloud services."