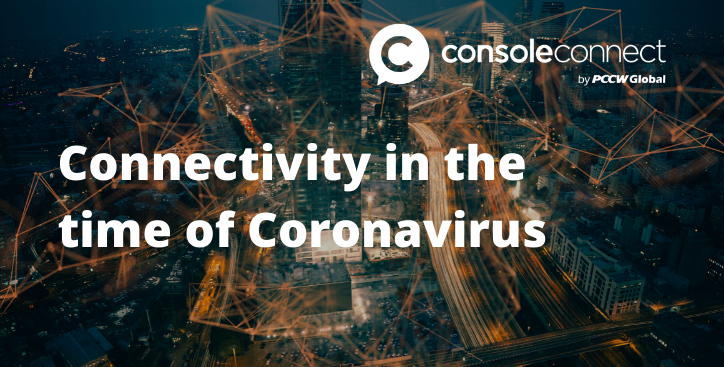 While Coronavirus pandemic continues, collaboration, communication, and remote working applications and services are becoming critical to government, enterprise, and individuals.
Anyone responsible for network connectivity will be experiencing challenges. The transition to a work from home model for many businesses has put incredible strain on corporate networks with unprecedented numbers of employees trying to log in and do their jobs from home.
Companies that provide in-demand remote-working applications are experiencing their own growing pains on the other end of the network however. With the public internet proving itself increasingly unsuitable for connectivity to latency and resilience sensitive applications - such as real-time collaboration - more and more enterprises are looking for direct connectivity to the applications themselves, and it's not always something a SaaS provider can readily fulfill.
Direct connectivity is the key to success
Cloud providers like Amazon AWS, Microsoft Azure, and Google Cloud Platform have successfully educated enterprises that direct connections are the best way of connecting to cloud services. The emerging problem for many application providers and SaaS companies is that they may have limited engineering resources in house. Hence they can easily get flooded with requests from customers and potential clients that want to directly connect to the service - which typically lives in a public cloud - in a very manual and resource-intensive manner.
Given the fact that companies, delivering applications are in the position of being in higher demand during this unusual time they are seeking to deliver on the opportunity with attractive promotions. This means the network connectivity team must meet demand for product and it means demand for capacity to access the product.
It's a situation Console Connect customer iotum has already acted on. Iotum provides teleconferencing and group communication cloud-based services to users worldwide. Its product portfolio is currently swamped with demand for the conference calling and virtual meeting platform.
But rather than rely on the public internet, iotum was ahead of the game by acknowledging the need to be able to create dedicated cloud connections to enhance the quality of audio, web, and video calls for its customers.
SaaS companies experiencing high growth may be hitting the same challenge iotum had previously - providing a great experience in regions where it had a point of presence but seeing service decline outside of those regions.
Making new regions instantly accessible
So to get closer to customers, a SaaS provider might open a physical point-of-presence (PoP) at a data center in its customer's region and then connect this PoP to its existing network with an international link. This can lead to a multitude of circuits that need managing and ordinarily, this would have been quite complex. But the on-demand nature of Console Connect streamlined the entire process by allowing the company to connect all its PoPs together with high quality, low latency links - all from the single Console Connect management portal in an automated and seamless way.
For a platform like iotum, which is hosted on AWS instances, it's also important for the connectivity network provider to have pre-provisioned capacity with AWS clouds worldwide. This makes it easier and faster for the SaaS provider to expand its own offerings - even in times of increased demand - by deploying a new PoP anywhere in the world.
The public internet, in today's new world simply isn't robust enough to deliver the consistent performance required for mission-critical SaaS on a day-to-day basis and looking to create a dynamic global network manually and at short notice can quickly become a challenge. Network on demand offerings like Console Connect, however, give providers the flexibility to turn up global nodes in near real-time and grow their business as required.