How Corporate Networks Can Adapt To A Virtual Workforce
By Alex Hawkes|26 June, 2020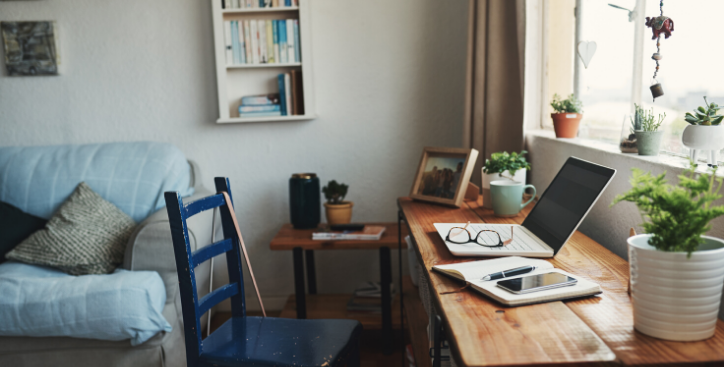 Before COVID-19, there was much discussion on how technology could shape the future of work. But it has taken a global pandemic to rapidly accelerate the adoption of online collaboration tools and change the mind-set of businesses towards practices such as remote working.
COVID-19 is expected to permanently shift working patterns and create a long-term trend towards remote working. If this proves to be the case, then corporate networks must also adapt to the new demands of a virtual workforce.
The impact of VPN access on the corporate network
One of the biggest challenges facing corporate networks during COVID-19 has been the number of new connections coming in over Virtual Private Networks (VPNs).
Before COVID-19, most employees were based in the office, where they were either connected locally to the corporate network or used an IP backbone between offices. The majority of those employees are now instead using VPNs to access the corporate network.
This impacts the corporate network in several ways. Firstly, as more employees use a VPN to access the access network, more traffic is pushed to the network edge. Secondly, as more users access the network via the edge, more traffic is also being backhauled across the corporate network.
In other words, the majority of network traffic is now originating from outside of the office, and needs to travel, for example, to the server room then back out to the edge again. Not only does that increase demand for edge accessibility - where more capacity is now required - but it also increases the load on the hardware responsible for terminating the VPN connections.
Using the power of Software Defined Interconnection®, businesses can dynamically provision bandwidth to best suit their needs - enabling them to push more bandwidth to the edge, as and when they need to.
Considering network maintenance
Another potential challenge facing corporate networks during COVID-19 has been around maintenance. It has been much harder to conduct scheduled network maintenance during this period of disruption to everyday business.
Network redundancy is essential when carrying out any network maintenance to ensure there is no period of service disruption for your remote workers.
That's again where Software Defined Interconnection® can play a role. Using Console Connect, your business can self-provision redundant network links – for a day, a week or even a month – that can be used to carry traffic during maintenance.
Once maintenance work is complete that circuit can be torn down, and the traffic can be rerouted back.
Private and secure access to your cloud-based services
Employees have become accustomed to frequent virtual meetings during COVID-19.
In fact, many providers – from startups, such as Slack and Zoom, through to major tech giants, such as Google and Microsoft - are offering their tools for free, with the view that many businesses will continue to rely on them in the future.
This reopens the debate about whether the public internet is suitable for connectivity to latency and resilience sensitive applications, such as real-time collaboration. Increasingly, enterprises are looking for direct connectivity to the applications themselves.
Establishing direct and private connections to your cloud provider can also help alleviate some of the new demands on your corporate network caused by remote working.
Using Console Connect, businesses can directly connect to major cloud platforms, including Amazon Web Services, Microsoft Azure, Google Cloud, IBM Cloud and Oracle Cloud, from any of our growing number of data centre locations in 40+ countries.