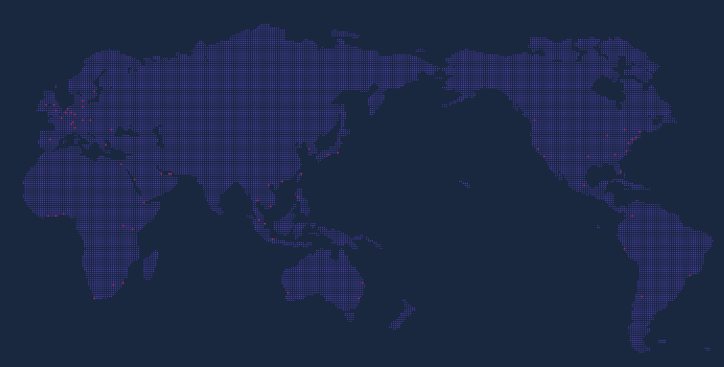 New Confidence In The Cloud Should Be Met With A New Approach To Connectivity
03 August, 2020 by Alex Hawkes
As we edge further into the second half of the year, a clearer picture is emerging on the profound impact that COVID-19 has had on enterprise IT. Among other things, it is clear that the pandemic has prompted a rapid acceleration in the adoption of cloud technologies and fundamentally changed attitudes towards cloud-based services.
According to a recent update from Gartner, "there were a few initial hiccups, but cloud ultimately delivered exactly what it was supposed to" when the COVID-19 pandemic hit.
This has given enterprises the confidence to embrace cloud-based services in a whole new way. According to a report from McAfee, overall enterprise cloud service use grew by 50% overall between January and April of this year. The report attributes a large proportion of that growth to the huge increase in collaboration and videoconferencing tools.
It offers some impressive stats to back that up: Cisco Webex usage has increased by 600%, Zoom by 350%, Microsoft Teams by 300% and Slack by 200%.
While not quite as spectacular, spending on private and public cloud infrastructure services is also up. Google Cloud saw its revenue increase by 52% in the first quarter of 2020, while Amazon Web Services (AWS) saw its North American sales climb 29% and international sales grow by 18% in its first quarter.
The challenge for enterprises is that the number of external threats facing cloud services has been growing at an even higher rate – the same McAfee report estimates that the number of external threats targeting cloud services increased by 630% between January and April. Unsurprisingly, the greatest concentration of those external threats focused on collaboration platforms.
Are the public internet and the cloud a good match?
These figures present enterprises with some serious food for thought. As well as deploying security solutions and educating workers on the latest cyber risks, enterprises might want to consider the overall suitability of the public internet for connectivity to cloud platforms and applications, such as real-time collaboration.
Using the power of Software Defined Interconnection®, Console Connect delivers a simple-to-deploy, flexible and affordable way for enterprises to connect to cloud-based applications, partners, IT infrastructure and the world's major cloud hosting services.
By using Console Connect, businesses can directly connect to all major cloud platforms from over 300 data centre locations in more than 40 countries. The automated Console Connect fabric is underpinned by PCCW Global's leading IP backbone, which is one of the largest MPLS networks in the world, spanning more than 3,000 cities and 160 countries.
This network is physically separate to the public internet so offers an enterprise significant security benefits when connecting to a cloud provider – not to mention improved network performance, such as higher resiliency and lower latency.