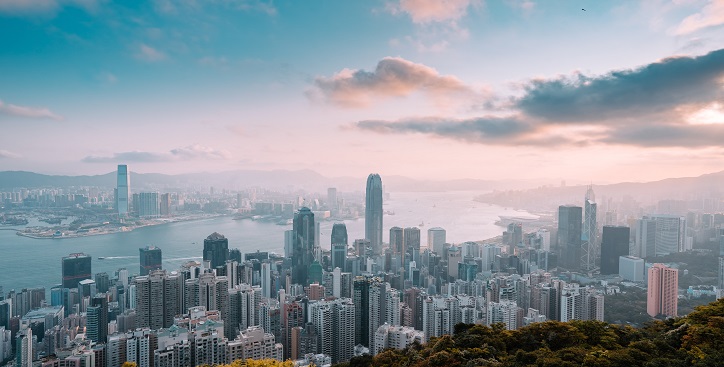 Studies released by two research groups show that although Chinese cloud providers represent a major slice of the APAC region's cloud revenues, China's 'cloud readiness' is ranked below almost all of its neighbors.
The Asia Cloud Computing Association (ACCA) biennial Cloud Readiness Index (CRI) in 2018 revealed that APAC continues to lead worldwide cloud readiness; Hong Kong and Singapore come out as regional and global leaders (ahead of the UK, Germany, and the USA) while China and Vietnam take the bottom two positions.
Compare this finding with data released in May 2019 by the US-based Synergy Research Group that indicates that in aggregate revenue terms Chinese cloud providers have a 40 percent share of the APAC public cloud market.
Reflecting their position as centers of technology innovation and funding, the USA and China are the only countries with cloud markets dominated by local companies. Although, like the rest of the world, AWS, Microsoft and Google lead the APAC cloud market beyond China, the Synergy data shows Alibaba is APAC's fourth largest public cloud provider.
What makes a country 'cloud ready'?
So how can China be both a force for cloud while rating poorly for cloud readiness? On the one hand, Chinese tech companies have incredible economies of scale and massive R&D budgets. On the other, there are governance issues that attract a low score on the ACCA's CRI factors.
John Dinsdale, Chief Analyst and Research Director at Synergy Research Group, commented that, "While China remains a very tough proposition for the world's largest cloud providers, who are all US-headquartered firms, the Chinese cloud providers are riding on the back of huge growth in their local cloud market."
Cloud computing is more than a business tool, it is the basis of a new business model that emphasizes mobility and on-demand self-service of shared compute resources, especially SaaS, making cloud a strong determinant of future economic prosperity.
It's not surprising that the regional powerhouses of Singapore and Hong Kong top cloud readiness rankings. They both host the majority of the region's cloud hosting locations and the landing points of the region's sub-sea cables, and being city-states means they have a far higher density of infrastructure essential to support cloud computing.
However, the region between Singapore and Hong Kong is home to a swathe of developing economies, which have the opportunity to leap-frog a generation of technology directly into digital economies, much as was the case with mobile networks by-passing the copper phone networks of old. The new generation of software-based networking services will also play a similar role by making access to the region's cloud locations easier and more cost-effective than traditional connectivity.
Gaining the benefits of cloud computing in the economically diverse APAC region relies on investment from both the cloud provider to establish regional hosting locations, as well as investment from private enterprise in network access to the cloud provider's data center – supported by sympathetic regulations and targeted investment from local governments.
Indeed, the ACCA 2018 CRI found that, on average, cloud infrastructure and regulation are the APAC region's strong points, while cloud governance and security are the main hindrance. So what can local governments do to increase their access to cloud?
The benefits of 'cloud first' policies
Cloud infrastructure and expertise are at the heart of APAC governments' wider digital transformation plans, and 'cloud first' policies are being strengthened in Malaysia and the Philippines, which are the only emerging economies scoring above the regional CRI average.
Bernie Trudel, Chairman of the ACCA, recommends that economies take measures to extend their existing cloud-first policies: "These may include cloud vendor registration or accreditation approaches, providing guidance for baseline security standards to enhance cybersecurity and developing specific data management policies."
The ACCA also recommends that emerging APAC economies develop initiatives to boost connectivity fundamentals, such as government-led development of more connectivity, and national digitization plans that drive innovation in emerging technology, like 5G, IoT and AI.
Chinese clouds dominate home market
While Synergy Research Group found that Chinese companies' 40 percent share of APAC's public cloud market was mainly due to their dominance of the domestic Chinese market, Amazon Web Services (AWS) has the top position overall in APAC, with Microsoft and Google joining AWS in the top six, along with Alibaba, Tencent and Sinnet.
"Language, cultural and business barriers will cause some of those Chinese companies to remain tightly focused on their home market," said Dinsdale, "but others are determined to become major players on the global stage. Putting China to one side, in the rest of the world Alibaba is already the seventh largest player in public IaaS and PaaS markets."
Investing for a digital future
Countries in the APAC region have certainly been busy building the economic factors that support the shift to a high-efficiency, high-productivity digital economy: broadband infrastructure, the uptake of ICT across more sectors, a trained ICT workers and a legal framework that nurtures the development of new technology.
The ACCA speculates on potential future metrics for the CRI, including the number of locally-developed apps, the presence of fintech operations, a country's attractiveness to tech start-ups, and the use of IoT.
While even among the leading APAC economies there is significant variation in individual cloud-readiness metrics, the overall picture paints a strong outlook for cloud in APAC, where emerging economies have the opportunity to access news ways to leverage the massive, Chinese-led regional investments in ICT.