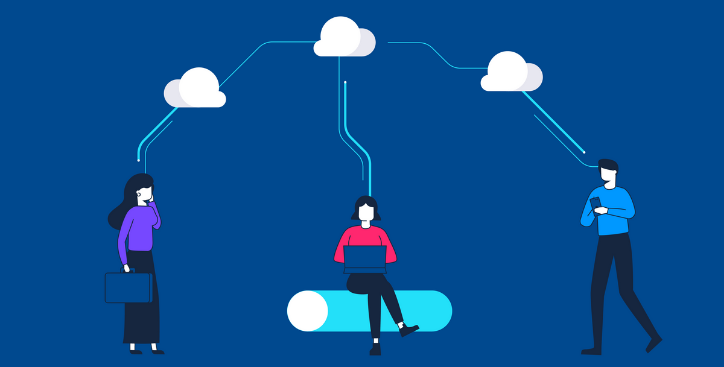 Top 5 Considerations When Moving To A Multi-Cloud Environment
31 August, 2020 by Alex Hawkes
Multi-cloud is becoming the new norm. According to a recent survey by Flexera, 93% of enterprises have already adopted a multi-cloud strategy - with this trend only likely to accelerate as enterprises play to the different strengths and specialties of the various cloud platforms now available to them.
Here we look at five things enterprises should consider when moving to a multi-cloud environment.
Understanding your workflows
Moving from one to multiple cloud environments presents enterprises with greater choice. For the first time, they can decide which workloads run in which cloud environment.
This requires careful evaluation of an enterprise's current cloud environment and its future needs. Enterprises must look at how departments throughout their organisation access cloud-based services and also consider some of the dependencies that exist between workloads that are being placed in different cloud environments.
Avoiding vendor lock-in
Enterprises must also determine if any of their existing workloads in the cloud are dependent on a service provider's proprietary features.
The dream scenario for any multi-cloud environment is to be able to leverage the very best-in-class technology available from each cloud provider. In order to achieve this, enterprises should try to make their workloads as platform and provider agnostic as possible. They should also consider more flexible and open contractual models when engaging with a new service provider.
Multi cloud security
Security has traditionally been a barrier to cloud adoption. So surely by storing data across multiple clouds instead of one, enterprises are only going to encounter a greater number of security challenges?
The move to a multi-cloud environment can bring extra complexity but it shouldn't be considered inherently less or more secure than a single cloud environment. Multi-cloud instead requires enterprises to think differently about security. For example, by focusing more sharply on risk management and investing in new tools, such as multi cloud management platforms and multi cloud monitoring solutions.
Cloud connectivity
Multi-cloud also requires a new approach to networking. Enterprises now need to connect together a number of different clouds and applications. As a result, they must identify new ways to manage these connections more effectively.
Thanks to software defined networking technology, connecting to the cloud has become much simpler, faster and secure for enterprises. Using the Console Connect Network as a Service (NaaS) platform, enterprises are able to take full control of their business-critical connections to the cloud, giving you all the tools you need to manage and monitor multiple secure direct interconnections.
Cloud redundancy
Another advantage of moving towards a multi-cloud environment is that enterprises can experience the agility and scalability of cloud-based services without depending on one single provider. By backing up their data and applications on different clouds, enterprises are able to achieve cloud redundancy, which improves their overall IT resilience and disaster recovery capabilities.
Console Connect can further support cloud redundancy and disaster recovery by giving enterprises the ability to automatically connect to different clouds as and when they need to. The platform provides on-demand connectivity to many major cloud platforms, including AWS, Microsoft Azure, Google Cloud and IBM Cloud, which can be accessed from a growing number of data centre locations worldwide.