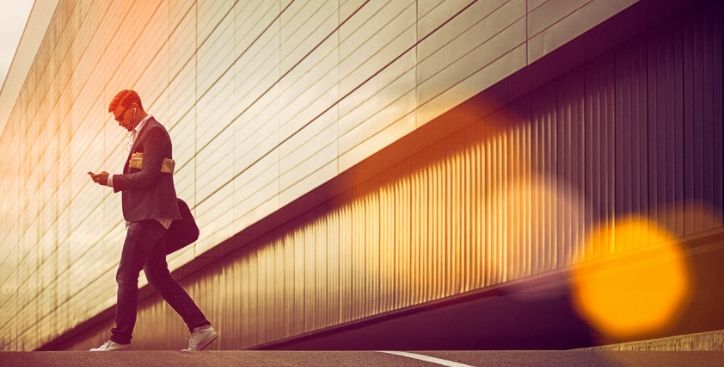 The range of platforms, infrastructures and services available to enterprises through the cloud continues to expand at a dizzying rate. Largely considered a strong fourth place in the market, IBM has been aggressively fleshing out its portfolio to help support true hybrid cloud environments and enhanced its offering further this week by cloud-enabling IBM i and its AIX operating environments.

While IBM Cloud trails AWS, Azure and Google cloud services by some margin, it offers both Platform-as-a-Service (PaaS) and Infrastructure-as-a-Service (IaaS), as well as pushing hard in the data science space with its Watson Artificial Intelligence (AI) platform. The company has a strong following among large enterprise IT users, and its acquisition of the open-source cloud software provider, Red Hat, in October 2018, already meant IBM was a serious contender in the hybrid cloud landscape.

"To stay competitive, we see that enterprises are increasingly looking to adopt hybrid cloud strategies to help optimize everything from supply chains to sales. In fact, according to IDC, 90 per cent of enterprises will embrace integrated hybrid cloud services, tools and strategies to support different applications and use cases by 2024," IBM said in an announcement.

The company has now made IBM Power Systems Virtual Servers in North America available via IBM Cloud to provide scalable compute for AIX and IBM i workloads for hybrid cloud.

IBM has a vision to dominate hybrid cloud
Harish Grama, General Manager, IBM Cloud, set out the company's vision to dominate hybrid cloud. "By delivering AIX and IBM i with IBM Power Systems Virtual Servers on IBM Cloud, we are providing businesses with the flexibility to deploy even their most mission critical, data-oriented workloads across any environment - whether in public or private clouds or on premises."

Responding to the news, Jim McGregor, principal analyst at TIRIAS Research, said that IBM has demonstrated with earlier announcements, that it is rapidly changing its business model to adapt to competitive challenges and to enable a flexible environment for all of its customers to leverage the company's extensive resources, expertise, and technology in the age of hybrid computing. This latest move is just another step in that direction.

"IBM has been aggressively working to enable a true hybrid environment where applications are portable across platforms," McGregor said.

IBM Power Systems Virtual Servers will deliver AIX and IBM i with fast, self-service provisioning, flexible management for off-premises workloads, and access to the full stack of IBM Cloud services in a pay-as-you-go billing model.

IBM believes this will give organizations increased options to explore hybrid cloud workload scenarios for disaster recovery, dev/test environments and partial IT infrastructure moves on IBM POWER9s.

Cloud-only is becoming less attractive
While some providers have focused very much on public cloud, IBM has remained resolute about its hybrid ambitions and it's looking like this could be a savvy move. The once touted Holy Grail of a 'cloud only' strategy is being widely debunked as it seems inconceivable that you can shift everything to the public cloud.
You can move new assets to the cloud and maybe a few older elements, but not everything. In fact, research from the Enterprise Strategy Group study of IT organizations earlier this year found that 41 percent of IT decision-makers they spoke to had moved a workload back from the public cloud to be run on premises.