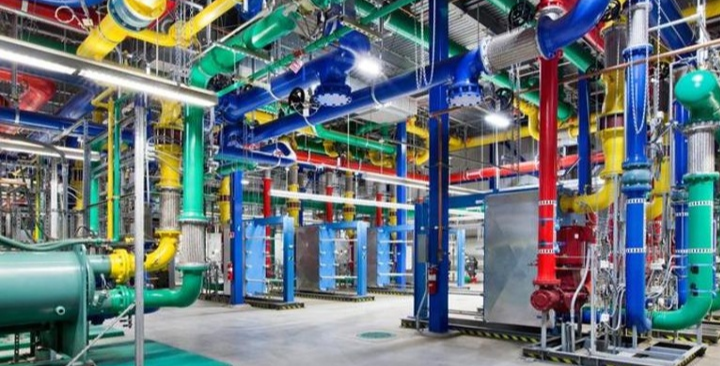 With the announcement that Anthos, Google's Cloud Services Platform for managing hybrid clouds, will run on third-party clouds including AWS and Azure, Google is changing the game.
Making the announcement at the Google Next event in mid-April, Google's senior VP for its technical infrastructure, Urs Hölzle, said: "We will support Anthos and AWS and Azure as well, so people get one way to manage their application and that one way works across their on-premise environments and all other clouds."
A big development in public cloud
This is big news for enterprises as the multi-cloud future looks like it will become the norm. Frank Gens, chief analyst at IDC, commented on the announcement, saying the move is: "a big step in a movement to bring the cloud - and eventually many of the amazing innovations in the public cloud - anywhere enterprises need them to be."
To date, Google has been something of a laggard in the cloud land grab. According to Q4 2018 estimates from Canalys, Google sits in a distant third place with 9.5 per cent, behind Microsoft Azure with 16.5 per cent and Amazon AWS with 32.3 per cent of the global cloud market.
According to Bob O'Donnell, founder and chief analyst of TECHnalysis Research, Google is not in an enviable position: "A fairly distant third place in terms of market share with some serious overhanging concerns regarding trust and privacy."
But this latest announcement could change that. "This freedom to move back and forth across platforms can help build trust in Google's efforts, because it explicitly avoids (and even breaks) the lock-in issues that many companies have faced until now," he said.
Google is building trust
With many businesses in the throes of digital transformation, trust is key, and Google is demonstrating that it has been listening to its customers when they say that multi-cloud and hybrid is really an acute pain point.
As it is, multi-cloud strategies are largely driven by the relative strengths and weaknesses of each offering as providers seek to differentiate themselves from their competition.
Amazon is seen as offering strength in depth, with a rich partner ecosystem and a well-stocked Marketplace. It also enjoys a solid reputation for openness, flexibility, and configurability, and is well suited to handling generalised workloads on a global basis.
Microsoft Azure has obvious appeal to enterprises which are already significantly invested in the Microsoft ecosystem. Azure, as you would expect, plays nicely with on-premise Microsoft systems.
Whereas Google, the least well established in the enterprise market, has been recognised for its deep capabilities in AI and machine learning, technologies which are set to become key enablers for the enterprise of tomorrow.
Enablement is clearly what the company is focusing on. But IDC's Gens warns that any lead may be short lived. "Most [Google] competitors - [AWS], [Azure], [IBM], [Oracle] etc. - are also positioning for the distributed cloud future. The next five years we'll see a new battle for cloud leadership around this modern hybrid/multicloud model," he said on Twitter.
Good news for enterprises and definitely a development to watch.