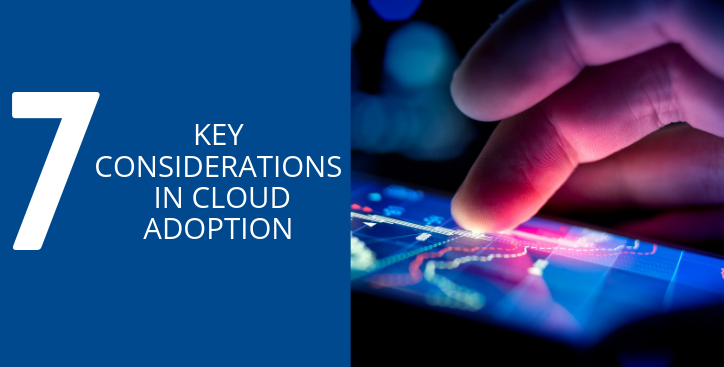 The transition may have taken longer than many anticipated, but cloud computing has already become a must-have technology for most enterprises, and for the rest, it is now just a matter of time before they take the leap.
In line with other research on the subject, data integration and virtualisation specialist, Denodo, has just released a study which surveyed just over 200 organisations from North America (60%), EMEA (30%), and APAC (10%). The findings supported the trend that as companies evaluate the available choices, multi-cloud architecture is becoming a popular way to balance costs and features, as not all cloud solutions are the same.
Hybrid cloud is top choice, for now
While hybrid cloud still remains the top choice for deployments (77%), the research found that there is a growing interest in a multi-cloud approach (46%) and it's likely that the two strategies will be adopted in tandem.


One of the more interesting findings is that more than 40% of the respondents are seeing enhanced value in re-architecting their applications when migrating to cloud. Also, while adoption rates seem to be on a strong growth curve, the key challenges - security (52%), costs and skills - remain the same.
The seven key considerations in cloud adoption
The pace for cloud adoption continues to increase, with 36% of companies already in the midst of cloud migrations and close to 20% considering themselves in advanced stages of adoption and implementation.


Hybrid cloud and multi-cloud architectures account for 60% of the use cases and cloud deployments.


Security remains the top challenge in the cloud with more than 50% of organizations concerned about security, followed by related challenges around cost management (44%) and the availability of cloud skills (33%). Interestingly, just over a quarter of respondents actually see managing multiple clouds as a challenge, despite the trend for multi cloud adoption.


Cloud migration requires proper planning, and around 40% of the organizations would re-factor or re-architect their applications to take advantage of cloud computing.


Containerization is becoming mainstream, with a growing number of organizations embracing it, and Kubernetes is on the forefront of container orchestration and automation.


Cloud marketplaces have emerged, with organisations showing an adoption of consumer models, with a whopping 60% interest in pay-as-you-go subscription models; cost and self-service are top considerations for faster exploration and eventually adoption.


Unsurprisingly, AWS and Azure resonate in cloud use cases, such as virtual data lakes, analytics in the cloud, SaaS integration, cloud data warehouse modernization, and ML/AI in the cloud.
Discover the benefits of a hybrid cloud strategy - download the guide here.