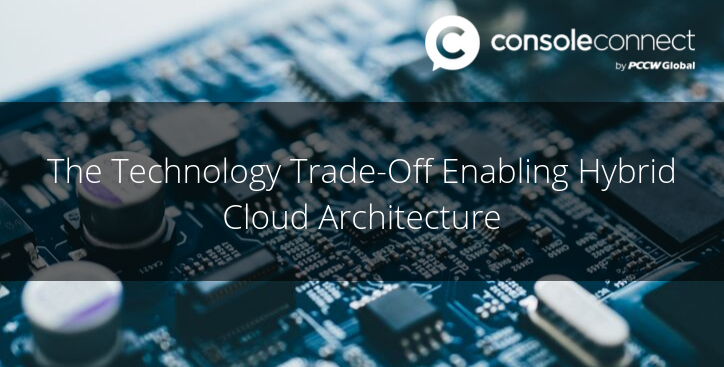 Many CIOs with responsibility for legacy systems must sometimes look on their born-in-the-cloud counterparts with envy, operating an IT model built on purchasing the solution directly, on-demand, rather than in a single upfront investment, with little flexibility over time.
A third of respondents to Gartner's 2019 CIO Agenda reported that their organizations will increase investment in cloud services or solutions, nearly the same number who reported a decrease in spending on infrastructure and data center. The balance has tipped from on-premises to cloud, from locally hosted services to Software-as-a-Service (SaaS).
Although cloud helps you deploy faster and reduce data center infrastructure, there are factors like performance, security and data jurisdictional to reconcile.
Balancing Security vs Service

One of the main factors limiting cloud uptake are applications deemed too critical to go into the cloud and a location beyond direct control, because the impact of data compromise is too high. Even so, if the on-premise infrastructure used to host critical data is compromised, cloud can be ideal for emergency back-up.
The question right now is how much can you put into cloud? To answer, consider your organization's tolerance to change. Infrastructure-as-a-Service is more invasive than Software-as-a-Service and requires a more complex hybrid cloud architecture, and more collaboration between the service provider and your network team. With cloud you also need to be prepared to have a shared security model and additional network bandwidth to reduce latency and maximize performance.
Restructure workplace for cloud shift

If you want to realize more value out of cloud, you need to realize more value out of your skilled workforce by retraining them to handle cloud services. This includes shifting their day-to-day responsibilities away from upkeep and maintenance to leadership in leveraging cloud-based platforms for better quality of service.
Although moving to the cloud requires a considerable skills update, it's also a force multiplier that gives each worker more capacity and leverage.
Implementing a hybrid strategy

As with most network architecture decisions companies make, every option has its own set of trade-offs and costs to consider:
infrastructure hosting location (on-premise, collocation and/or cloud)
application use cases
workload latency
bandwidth consumption and more.
In terms of the essential network component, a 2019 study from industry analyst Avant involving 300 enterprise technology leaders found that SD-WAN as the year's most disruptive technology, although, dependence on MPLS networks is also very strong: 40 percent of enterprises will continue to invest heavily in the use of MPLS.
When's the right time for cloud?

A portion of your overall ICT service will probably never go the cloud, even if you have strong virtual private networks and strong remote access with encrypted communications. There is an ongoing need in the foreseeable future for private cloud services to encapsulate a level of security and control that might not be available in the public cloud.
Don't forget cloud is still in the early days; the Avant study also found that the pace at which legacy technology will be supplanted by next-gen cloud solutions will significantly increase. Simple finances may dictate that some organizations stick with on-premises when they are depreciating their servers and other gear; and it will take time for that equipment to hit its end of life.
Despite some lingering concerns about cloud, very few companies have gone back to an on-premises-based IT model once they've made the switch. If they did, it wasn't because the cloud-based capabilities were not ready. It was because the company wasn't ready and hadn't fully considered the migration, application or business case. Some struggled because they couldn't figure out how to let go of their legacy infrastructure and let it run in sync with the cloud.