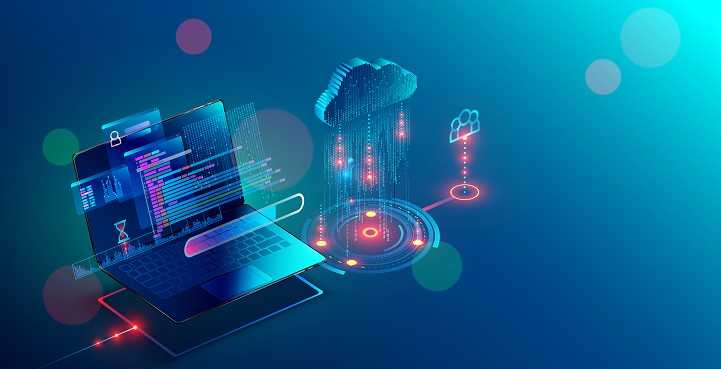 As communication networks undergo the same level of digital transformation that has seen cloud computing and applications for business and consumers re-invent entire industries (think AWS for software development, Google suite for business apps and Airbnb for private accommodation), the once-humble network now has the potential to become a driver of enterprise innovation.
While you might find the big-ticket transformation initiatives in your organization are attached to customer experience and the latest business process management software, the secure and predictable transmission of data between your office locations and any number of remote hosting locations (data centers) are the tracks that carry the entire freight train of initiatives.
Handling more data with less complexity
That's just for starters. Manual processes for enterprise operations are being left behind with a mouthful of dust. Long lead-in times, minimum customization and scaling at a snail's pace just can't be let into the carriage – and the automation you're seeing in handling customer interactions is having just as big an impact on network productivity.
This is just as well, because people alone can't handle the increasing complexity of cloud and IT architecture, and we're only just seeing the start of IoT adoption, and then there's the inevitable boom in data volumes from 5G networks. More data is going to more places, faster, which needs some serious monitoring and analysis to make sure the system is safe and efficient.
If your network is going to keep up, let alone take the lead in innovation, then like everything else in this world, the technology and ways of working developed for software is on the line you want to be travelling.
Five stations you need to visit
Here's where you can see the future on the horizon. Software-defined networks (SDN) of all kinds are giving you a bird's eye view of your data footprint and the rules that govern what is rolling where and when, resulting in a network that's far more dynamic, flexible, and customizable. On this journey, there are five key reasons why an SDN can take your organization to 'destination innovation'.
Connectivity on-demand: SDN has the ability to effectively give you access to Network-as-a-Service, something you can log into each time you need to use it, and only pay for what you use. This helps you adapt to changing requirements much more rapidly and scale capacity where needed, while improving control of connectivity costs.
Agile people and processes: Network teams have traditionally been focused on engineering and operations. Today, they need to be thinking about service and software management to respond immediately to customer demands. This 'agile methodology' that comes in all shapes and sizes requires rapid iterations from network teams and fast decision-making assisted by simple, often low-tech collaborative team coordination.
Automation: Taking the human factor out of networking has many benefits. There's less chance for human error for one, and improved security for another, because responses to new threats can be updated throughout the system far more quickly. But you still need the human factor in the network – and automation allows engineers to focus on service delivery and rapid problem-solving without having to learn complex tools.
Custom Design: Virtual connections over an SDN delivers sophisticated connectivity between multiple public and private cloud providers and locations to enable a flexible, hybrid cloud strategy combining a range of new and legacy services. Automated provisioning via a dashboard or APIs pushes complexity to the background, makes bandwidth-on-demand simple to set-up, and fulfils the need for short term, high-quality connectivity, delivered in moments, not months.
Traffic Insights: The visibility and monitoring enabled by SDN allows you to identify and respond to network threats and outages far more quickly by setting alerts, and re-routing or duplicating data flows. This is particularly important if your organization uses multiple communications networks, for instance 4G as well as fiber and copper cable, because you can program a SD-WAN to prioritize one kind of traffic over another, and route it over the most cost- and performance-effective network.