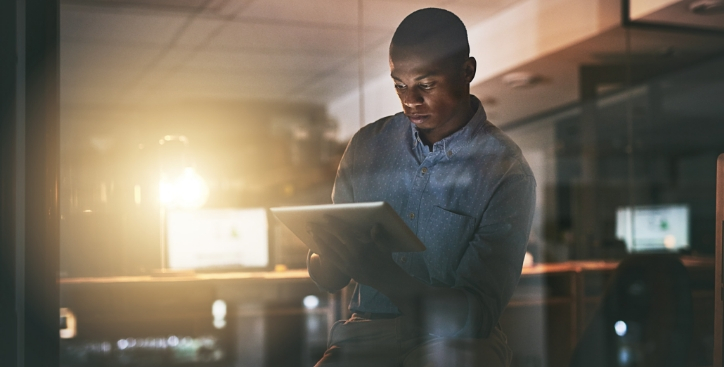 Despite the increasing accessibility of cloud computing around the globe, and the power of the software and compute capacity on offer, the adoption of more complex, hybrid cloud models faces a range of challenges.
IDC's 2018 Worldwide Managed CloudView Survey of 1,500 IT leaders found that the three top inhibitors to managed cloud services were concerns over:
A lack of effective security
Support for critical applications' performance requirements
The ability to meet critical SLAs.
Let's take a look at how software-defined networks (SDN) have evolved to support visualised services like cloud through matching levels of flexibly, scalability and centralised control to overcome these challenges.
Network security
Using IaaS in the cloud makes managing firewalls and content filtering far more complex, but SDN can solve this issue by assessing data packets as they enter the network, with switches that can identify and redirect suspicious traffic to layers with higher levels of scrutiny.
Network visibility and monitoring with SDN is at a much higher level than traditional network management, and far better at identifying cyber threats through analysis of network traffic. Security rules can be updated to combat newly identified threats by rapidly releasing new protocols across the entire network and bypass slow manual troubleshooting.
Application performance
When business applications are hosted and process data in remote location, possibly on another continent, issues of latency and data packets being dropped on crowded networks can cancel out the benefits of virtualisation.
SDN is ideal for supporting high-performance applications and content delivery. Users can define the path they want their data to take, and order guaranteed bandwidth to easily and quickly match changing business needs, like sudden increases in the need for bandwidth to support spikes in business activity or regular back-ups.
Support SLAs
Network architectures are becoming much more complex, handling more data and diverse traffic flows than ever before, which makes application performance and compliance to data handling regulations across a range of jurisdictions increasingly problematic.
SDN in a mature form is ideal for handling and troubleshooting network architectures. Services like Console Connect offer dual pathways for network redundancy, and the ability to seamlessly switch between them, duplicate data between different service regions for data redundancy, and rapidly scale capacity to handle peaks in demand.
APIs for SDN services are key to enabling seamless interaction between networks and clouds, regardless of the type or complexity of the underlying network architecture, and should be an essential requirement of any SDN deployment.
By offering higher levels of security than the general internet and the flexibility to scale with changing business demands, the new generation of SDN has become critical to realising the full benefits of cloud computing and powerful business applications.