Why Should My Business Consider Direct Connectivity to Microsoft Azure?
By The Console Connect Team|19 April, 2021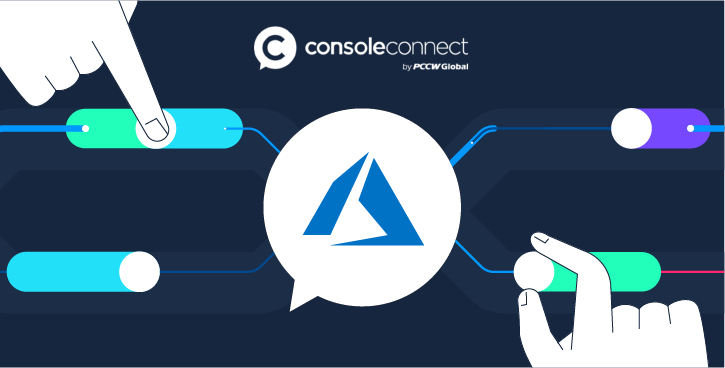 Instead of using the public internet, more and more businesses are adopting Azure ExpressRoute for direct connectivity to the Azure public cloud. Here's a more detailed look at the reasons why…
Why businesses choose Microsoft Azure
Capitalising on Microsoft's embedded presence within the enterprise space, Microsoft Azure is among the top three cloud providers and has a strong offering, supporting organisations already invested in the company's software and services, such as Windows and Office 365.
As with its closest competitors, Microsoft's cloud offering consists of a range of Infrastructure-as-a-Service (IaaS), Platform-as-a-Service (PaaS), and a portfolio of third party Software-as-a-Service (SaaS) as well as its own applications, including Teams, Excel and Word.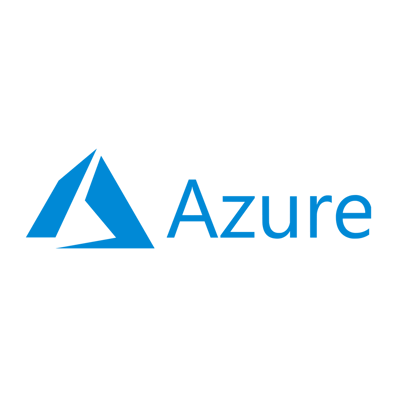 Microsoft heavily promotes the fact that Azure cloud instances benefit from the same global network backbone that connects hundreds of network Points-of-Presence (POPs) and data centres to support massive enterprise and consumer services, such as Microsoft 365 and Xbox, Skype, Bing and Microsoft Exchange. The company claims 95% of Fortune 500 companies use Azure for their business.
In market since 2010, Microsoft Azure has grown into a sprawling product portfolio supporting many diverse use cases, including the running of virtual machines or containers, hosting Windows and Linux server services, and databases including relational databases such as Azure SQL and non-relational databases such as NoSQL.
In addition, Microsoft Azure is frequently used for backup and disaster recovery. Many organisations use Azure cloud storage services in order to meet their long-term data retention requirements.
One area Microsoft Azure does seek to differentiate from its competitors is in its support of hybrid and multi-cloud environments, where it works hard to integrate with private data centres through easy mobility and a reliable consistent platform between on-premise and public cloud.
A service offering called Azure Arc offers simplified management, visibility, operations and compliance across a wide range of resources and locations by extending the Azure control plane across hybrid infrastructures. This allows enterprises to build cloud-native apps anywhere at scale and code and ship applications from Azure to any Kubernetes distributions in any location.
It's this differentiation with its public cloud product offerings that will likely see organisations pursue multi- or hybrid-cloud strategies to support their various use cases. This is where Azure will likely see a lot of support from enterprises, says Paul Gampe, CTO of PCCW Global: "A multi-cloud strategy is more important than ever given the ability of the public cloud providers to differentiate."
Azure global infrastructure is made up of two key components: physical infrastructure and network connectivity components.
The physical component is comprised of 160+ physical data centres, arranged into regions, with more than 170 global network POPs, linked by connectivity from your on-prem or data centre to the cloud at bandwidth of up to 100Gbps through Azure ExpressRoute and supported by Console Connect from PCCW Global.
In early 2021, Microsoft announced availability zones for the south of Brazil in São Paulo State and also promised to expand its zone coverage during 2021. "By end of 2021, every country in which we operate a data centre region will deliver Azure Availability Zones (AZs)," said Microsoft Azure VP Pradeep Nair in a blog post.
"Already in 2021, we've continued our plans to expand our data centre regions to new markets like Indonesia and grow in existing markets in the United States and China. As we continue to bring local cloud services to more countries, we are doing so with resilience and high availability in mind."
Whether your organisation has adopted a singular, hybrid or multi-cloud approach, PCCW Global's Software Defined Interconnection-powered Console Connect platform can provide real-time access to the Azure cloud from enterprise locations around the world, as well as interconnect your Azure instance with your existing data centres and other clouds.
What is Microsoft Azure ExpressRoute?
In the parlance of Microsoft, direct connectivity to the Azure public cloud is carried out through Azure ExpressRoute, which enables organisations to extend on-premise networks into the Microsoft cloud over a private connection with the help of a connectivity provider such as Console Connect.
ExpressRoute can establish connections to Microsoft cloud services, such as Microsoft Azure and specific SaaS packages such as Microsoft 365.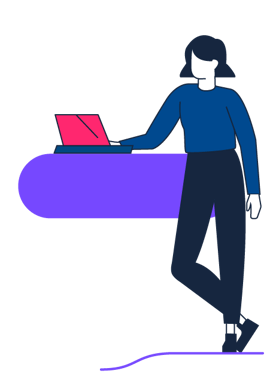 Connectivity can be from an any-to-any (IP VPN) network, a point-to-point Ethernet network, or a virtual cross-connection through a connectivity provider at a colocation facility, such as that provided by Console Connect's Software Defined Interconnect fabric.
As with other public cloud interconnect options ExpressRoute connections don't go over the public internet, which means more reliability, faster speeds, consistent latencies, and higher security than typical connections over the internet.
Console Connect enables businesses to have their network connectivity match the agility of the Azure cloud by scaling bandwidth up and down and moving workloads from one asset to another with what is effectively your own closed-off and dedicated MPLS network.
A dedicated connection will give you access to Microsoft cloud services across any given geopolitical region, with the option to access all Microsoft services across all regions with the ExpressRoute premium add-on.
Dynamic routing between your network and Microsoft is carried out via BGP as standard and there are additional QoS support options for Microsoft's own services such as Skype for Business.
Advantages of using Private connections to Microsoft Azure
Use Azure ExpressRoute via Console Connect to create private connections between Azure data centres and infrastructure on your premises or in a colocation environment.
ExpressRoute connections don't send traffic over the public internet, so they offer more reliability, faster speeds and lower latencies than typical Internet connections.
In some cases, using ExpressRoute connections to transfer data between on-premises systems and Azure can give significant cost benefits by reducing egress charges for moving data out of the cloud. Typically the cost of moving data into the cloud is close to zero.
Azure ExpressRoute is compatible with all Azure services accessible over the internet, and is available in speeds starting at 50Mbps and scaling up to 100Gbps. Azure ExpressRoute Partners such as Console Connect can set up and tear down dedicated connections directly and in near real-time, from a single native interface or via the API.
There are over 400 Console Connect PoPs around the world with SLAs from both Azure and PCCW Global, ensuring reliability and performance with flexible port capacities up to 10G are also available in select data centres. Dedicated connectivity also gives you much more flexibility. Multiple connection speeds and delivery options are available in order to support a wide range of scenarios.
How to connect to Microsoft Azure using Console Connect
If you have a Microsoft Azure account and an active Console Connect account with an active port, you're ready to set-up private, direct Azure connectivity in a few clicks, adjust bandwidth, track utilisation and see your connection's performance.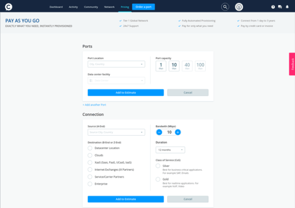 Console Connects intuitive process enables you to easily create an ExpressRoute circuit and get the service key, provision redundant L2 connections, configure BGP from your router to the Microsoft Enterprise Edge, and connect your ExpressRoute to one or more VNets with a gateway and connection.
Console Connect allows you to create high quality connectivity to Azure in a way that matches the flexible nature of the cloud – enabling you to directly connect to Azure locations in Hong Kong, Singapore, London and Chicago.
Use Console Connect to:
Reduce complexity: Self-service portal with an intuitive UI or API connectivity. Manage your Azure ExpressRoute access 24/7 from anywhere in the world.
Increase flexibility: No more long lead times and restrictive contracts. Connect from 1 day to 3 years and only pay for what you need. Dial your cloud connection bandwidth up and down as required to match your Azure workload.
Improve performance: Private connectivity to Azure ExpressRoute that bypasses the public internet provides a better user experience and improves efficiency and performance.
Experience on-demand connectivity

: Truly automated, multi-cloud business connectivity platform that combines software and network architectures. Fast and secure direct connectivity to your Azure cloud as and when you need it.

Provide uptime of 99.999: Ensure your business critical applications stay running regardless of public internet performance.