Why Should My Business Consider Private And Direct Connections To Oracle Cloud?
By Alex Hawkes|10 May, 2021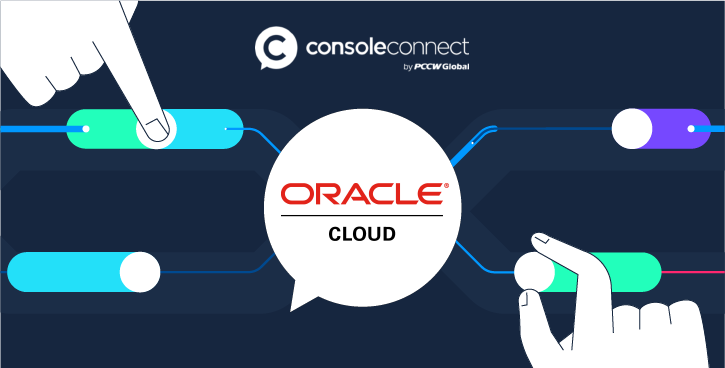 By using a direct and private connection to Oracle Cloud through Console Connect, your business can have higher bandwidth options and a more reliable and consistent networking experience...
Why businesses choose Oracle Cloud
Enterprise software vendor Oracle is another of the newer-to-market cloud providers in hot pursuit of the pack leaders; AWS, Microsoft Azure and Google Cloud.
The release of its second-generation cloud architecture in 2018 is helping Oracle and its cloud product suite close the gap.

Like all the main cloud providers, Oracle Cloud offers Infrastructure-as-a-Service (IaaS), Platform-as-a-Service (PaaS), and Software-as-a-Service (SaaS), for enterprises to build, deploy, integrate and extend applications in the cloud.
Where it differentiates is that it already has an established user base of Oracle enterprise software customers which it can target with both its SaaS offerings and Oracle Cloud Infrastructure. The latter has become well known for its bare metal applications; combining the elasticity and utility of the public cloud with the granular control, security and predictability of on-premises infrastructure.
As an IaaS that delivers high-performance computing power to run cloud native and enterprise IT workloads, Oracle Cloud Infrastructure provides real-time elasticity for applications by combining Oracle's autonomous services, integrated security, and serverless compute.
The IaaS infrastructure is available either in the public cloud or for on-premises requirements through its new Dedicated Region Cloud@Customer offering that sits behind a company's private firewall and in their data centre.
Through this offering, Oracle Cloud delivers strong support for businesses pursuing hybrid cloud architectures, with full support for VMware environments.
In many ways, Oracle has a similar proposition and history to Microsoft. In 2019, Microsoft and Oracle announced a partnership to ease interoperability across their respective cloud services, enabling customers to migrate and run the same enterprise workloads across both Microsoft Azure and Oracle Cloud.
The collaboration allows customers to connect Azure services, such as Analytics and AI, to Oracle Cloud services, including Autonomous Database. This is achieved via high-speed dedicated links between the data centres, essentially allowing organisations to run one part of a workload within Azure and another part of the same workload within the Oracle Cloud.
At the time, Don Johnson, executive vice-president, Oracle Cloud Infrastructure, said that customers of both providers would benefit from being able to migrate their entire set of existing applications to the cloud without having to re-architect anything, "preserving the large investments they have already made."
In parallel, hybrid cloud and edge computing are transforming and expanding usage of the cloud in the absence of a 100% shift to public cloud only architectures. Requirements around data sovereignty, security, latency, and re-deployment of legacy applications have prevented universal adoption of public cloud for many mission-critical applications.
According to the company, Oracle Cloud's hybrid and edge offerings address customer requirements for specialised deployment, disconnected and intermittently-connected operation, low latency and high performance, as well as industries concerned with data sovereignty, such as the heavily regulated financial services and insurance sectors.
One of the company's flagship clients is Zoom, which has seen demand for video conferencing skyrocket during the pandemic. Oracle Cloud Infrastructure initially supported hundreds of thousands of concurrent Zoom meeting participants, scaling to millions within weeks.
Already, Zoom is transferring upwards of seven petabytes through Oracle Cloud Infrastructure servers each day, roughly the same capacity needed to stream HD video for 93 years. Interconnect is essential to a business of this nature.
What is Oracle Cloud interconnect?
In Oracle's specific cloud lexicon describing interconnect, Oracle Cloud Infrastructure FastConnect provides an easy, elastic and economical way to create a dedicated and private connection to your cloud instance, with higher bandwidth options and a more reliable and consistent networking experience.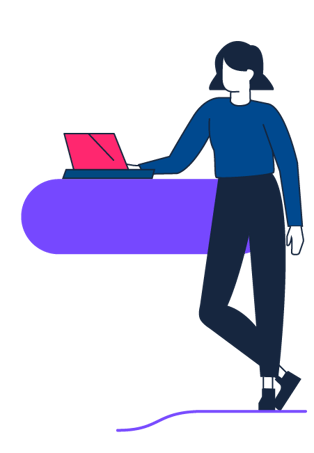 FastConnect is particularly useful for enterprises that have latency-sensitive applications, such as:
Applications with relational database back-ends.
Applications engaging in big data and high performance computing where large amounts of data need to be transferred, such as when running batch jobs or analysing real-time queries.
Applications with sensitive data that cannot traverse the public internet.
Migration activities that might involve large data transfers and short-time windows.
In these cases, FastConnect can also be more economical when it comes to the egress charges for large amounts of data.
Oracle Cloud is available globally from 29 cloud regions, and Oracle is building out more new regions to offer proximity and meet data sovereignty requirements, as well as provide true disaster recovery with multiple geographically distributed cloud regions in every country.
Advantages of using private connections to Oracle Cloud
You can use Oracle Cloud Infrastructure FastConnect via Console Connect to create private connections between Oracle Cloud data centres and infrastructure on your premises or in a colocation environment. FastConnect connections don't send traffic over the public internet, so they offer more reliability, faster speeds and lower latencies than typical internet connections.
In some cases, using FastConnect connections to transfer data between on-premises systems and Oracle Cloud can give significant cost benefits by reducing egress charges for moving data out of the cloud. Typically the cost of moving data into the cloud is close to zero.
Oracle Cloud Infrastructure FastConnect is compatible with all Oracle services accessible over the internet, and is available in speeds starting at 50Mbps and scaling up to 100Gbps. Oracle Cloud Infrastructure FastConnect Partners such as Console Connect can set up and tear down dedicated connections directly and in near real-time, from a single native interface or via the API.
There are over 400 Console Connect PoPs around the world with SLAs from both Oracle and PCCW Global, ensuring reliability and performance with flexible port capacities up to 10G also available in select data centres. Dedicated connectivity also gives you much more flexibility, with multiple connection speeds and delivery options available in order to support a wide range of scenarios.
You can currently use Console Connect to directly access Oracle Cloud Infrastructure FastConnect instances in Seoul, Sydney and Tokyo, with London coming online soon.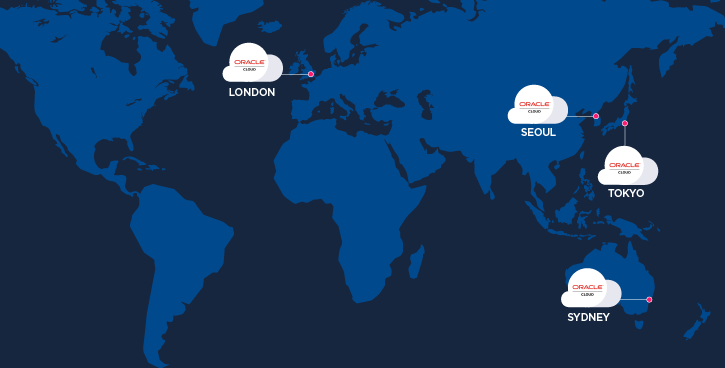 How to connect to Oracle Cloud using Console Connect
Oracle Cloud Infrastructure FastConnect provides an easy, elastic and economical way to create a dedicated and private connection with higher bandwidth options and a more reliable and consistent networking experience.
As an interface to the global network of PCCW Global, Console Connect's intuitive process enables you to easily create a FastConnect circuit and provision redundant L2 connections.

Console Connect allows you to create high quality connectivity to Oracle Cloud in a way that matches the flexible nature of the cloud:
Reduce complexity: A self-service portal with an intuitive UI or API connectivity that can help manage your Oracle Cloud Interconnect access 24/7 from anywhere in the world.
Greater flexibility: No more long lead times and restrictive contracts. Connect from 1 day to 3 years and only pay for what you need. Dial your cloud connection bandwidth up and down as required to match your Oracle Cloud workload.
Improve performance: Private connectivity to Oracle Cloud that bypasses the public internet, providing a better user experience and improves efficiency and performance. Port capacities up to 10G are also available in select data centres.
Experience services on-demand: Truly automated, multi-cloud business connectivity platform that combines software and network architectures. Fast and secure direct connectivity to your Oracle Cloud as and when you need it.
API-enabled network: Enables integration with your own or your partner's existing ecosystems and infrastructures.
Global reach: Leverage PCCW Global's leading MPLS network and a global ecosystem of SaaS providers, cloud providers and a community of network specialists.
Visibility & monitoring: Easily monitor your Oracle Cloud Interconnect connection performance. View bandwidth allocation and utilisation.
Uptime of 99.999: Ensure your business critical applications stay running regardless of public internet performance.