A guide to AWS Regions & Zones
By Alex Hawkes|7 March, 2022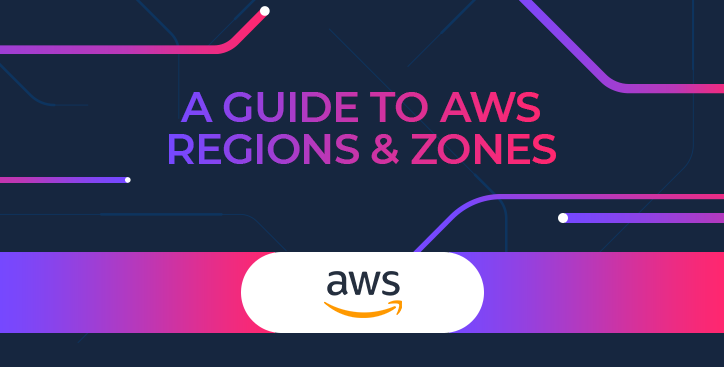 Amazon Web Services (AWS) continues to extend its availability globally, with the AWS Cloud spanning 84 Availability Zones within 26 geographic regions around the world. In this blog, we look at how Network-as-a-Service (NaaS) platforms such as Console Connect can enhance the performance of your AWS assets and applications through direct and on-demand connections.
Overview of AWS locations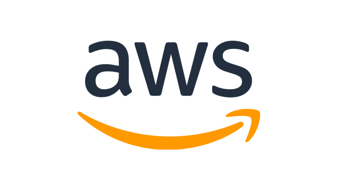 As the oldest and largest of the Cloud Service Providers (CSPs) AWS lays claim to being the world's most comprehensive and broadly adopted cloud platform, offering over 200 fully featured services across its Platform-as-a-Service (PaaS), Infrastructure-as-a-Service (IaaS), and Software-as-a-Service (SaaS) portfolio globally.
This is backed up by the breadth of its footprint. For the tenth year in a row, AWS was evaluated as the market leader in the 2021 Gartner Magic Quadrant for Cloud Infrastructure and Platform Services.
As of February, 2022, the AWS Cloud spans 84 Availability Zones within 26 geographic regions around the world.
Generally speaking, in the cloud service provider terminology, geographic locations are divided into regions and zones, so organisations can choose where to locate their applications in order to meet latency, availability, and durability requirements, typically choosing multiple connectivity points within the same zone, to ensure resilience and redundancy.
Given its size and footprint however, AWS has a slightly more complex infrastructure than its closest competitors. For AWS, a Region is a physical location around the world where it clusters data centres, and each group of logical data centres is an Availability Zone.
However, each AWS Region consists of multiple, isolated, and physically separate Availability Zones within a geographic area, unlike other cloud providers, which often define a region as a single data centre, the multiple Availability Zone design of every AWS Region offers advantages in terms of availability.
What are AWS Local Zones?
AWS also goes one further with the concept of Local Zones, which place compute, storage, database, and other select services closer to end-users and are specifically designed for highly-demanding applications that require single-digit millisecond latencies to end-users such as media and entertainment, content creation, real-time gaming, reservoir simulations, electronic design automation, and machine learning, with Netflix among the flagship customers.
Each AWS Local Zone is an extension of an AWS Region, providing a high-bandwidth, secure connection between local workloads and those running in the AWS Region.
AWS is very much focused on international expansion, and in late February announced plans for 24 more Availability Zones and 8 more AWS Regions in:
Australia
Canada
India
Israel
New Zealand
Spain
Switzerland
United Arab Emirates (UAE)
Over the next two years, new AWS Local Zones will launch in:
Amsterdam
Athens
Auckland
Bangkok
Bengaluru
Berlin
Bogotá
Brisbane
Brussels
Buenos Aires
Chennai
Copenhagen
Delhi
Hanoi
Helsinki
Johannesburg
Kolkata
Lima
Lisbon
Manila
Munich
Nairobi
Oslo
Perth
Prague
Querétaro
Rio de Janeiro
Santiago
Toronto
Vancouver
Vienna
Warsaw
While the vast majority of AWS customers will receive the necessary latency required to support their applications' performance by running them in AWS Regions, for applications that require ultra-low latency, such as real-time gaming, live video streaming, augmented and virtual reality, and machine learning at the edge, Local Zones can bring AWS infrastructure closer to end users to support a seamless experience.
The same is true for customers that have local data residency requirements where they must run parts of their applications in on-premises data centres. Both of these use cases would otherwise require organisations to maintain their own IT infrastructure as well as multiple APIs for moving between on-prem and AWS environments.
BENEFITS OF A DIRECT CONNECTION TO AWS LOCATIONS
AWS Direct Connect makes it easy to establish a dedicated network connection from your premises to your AWS instance. Using AWS Direct Connect, you establish a private connection between AWS and your data centre, office, or colocation environment. This can increase bandwidth throughput and provide a more consistent network experience than public internet-based connections.
AWS Direct Connect is compatible with all AWS services accessible over the internet, and is available in speeds starting at 50Mbps and scaling up to 10Gbps via partners such as Console Connect, which can help you order Dedicated Connections directly and in near real-time, from a single interface or via the Rest API.
The advantages of working with a partner such as Console Connect, compared to maintaining a dedicated interconnection in-house, is that you don't need to install and maintain routing equipment in a colocation facility. Console Connect's Network-as-a-Service (NaaS) platform enables enterprises to interconnect data centres with AWS and other cloud assets on-demand anywhere in the world, rather than being locked into any single ecosystem.
The simplified user experience of a NaaS portal offers real-time visibility into network performance across your AWS assets. This means you can continually adapt and optimise the network connectivity with granular and real-time control over bandwidth to meet changing needs on an intuitive and intelligent network.
This gives your business the freedom to grow quickly in new markets or turn up services across a truly global footprint, fast.
why use Console Connect for AWS Direct Connect?
What makes Console Connect different is the reach and performance of our underlying MPLS network.
Through this network, which spans more than 150 countries around the globe, our users can self-provision dedicated connections to their AWS Region of choice, ensuring they get the best and most reliable performance out of their applications.
Console Connect also offers extensive reach to AWS Regions worldwide. Through an easy-to-use management portal, users can spin-up high-speed and secure connections to more than 30 AWS Direct Connect locations across North America, Europe, Asia and Africa.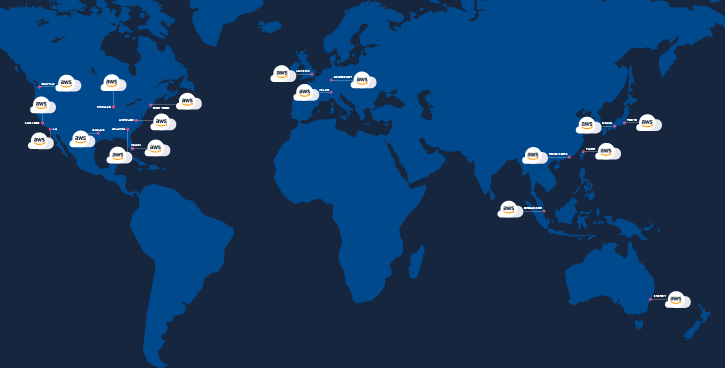 New locations are being added to the platform all the time – and you can check out our full list here.