Comparing The Private Connectivity Offerings Of AWS, Google Cloud & Microsoft Azure
By Alex Hawkes|31 May, 2021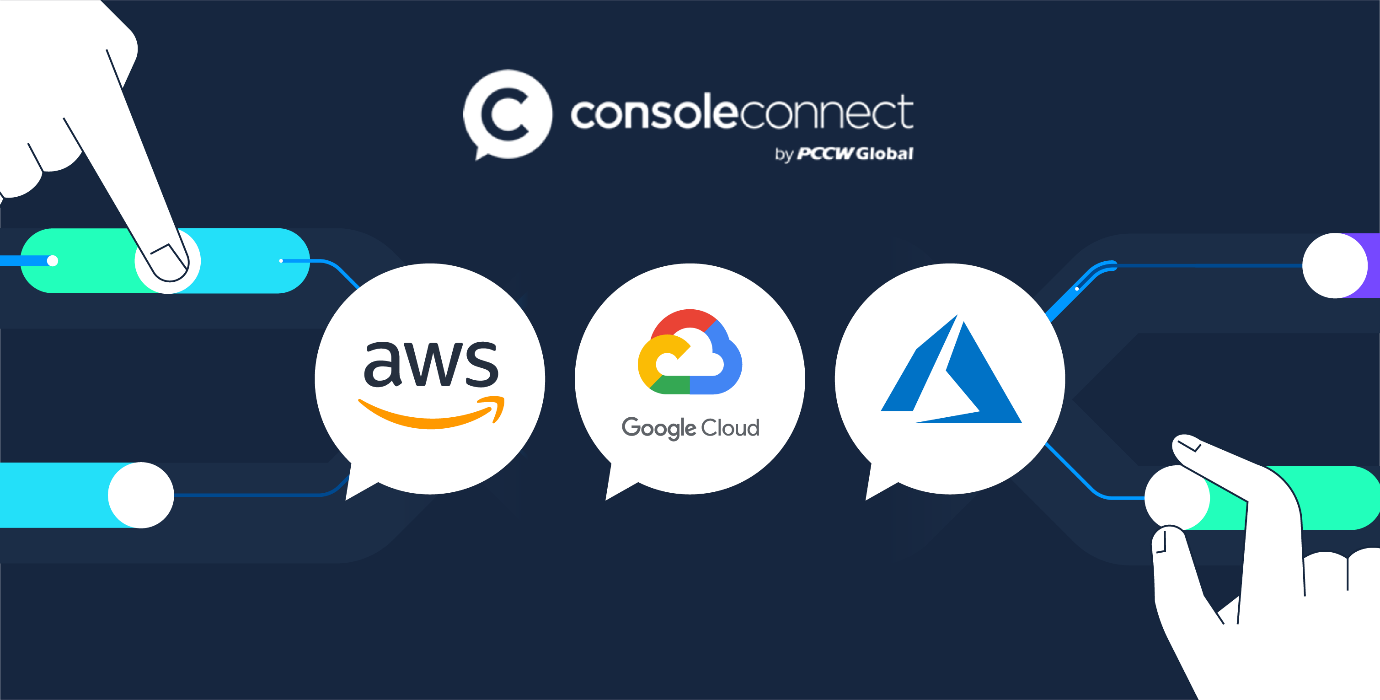 AWS, Google Cloud and Microsoft Azure accounted for an estimated 58% of total cloud spend in Q1 2021. Businesses are considering ways to improve their connectivity to these three leading hyperscale providers - and are increasingly turning to private connectivity.
In this blog, we take a look at the private connectivity offerings of AWS, Google Cloud and Microsoft Azure.
AWS vs Go
ogle Cloud vs Microsoft Azure
But before we do, here are some of the main benefits of using private connectivity to access the cloud:
Private connectivity bypasses the public internet, which increases bandwidth throughput as well as provides a more consistent network experience compared to public internet-based connections.
Private connectivity means there are fewer hops to a destination, which means better application performance and a better experience for end users.
The simplicity of a direct connection means businesses can easily maintain their existing security policies across networks.
In some cases, private connectivity can reduce egress charges by as much as 50%.
When it comes to private connectivity, each cloud providers uses their own terminology and has different connectivity models. Let's take a closer look at each…
AWS DIRECT CONNECT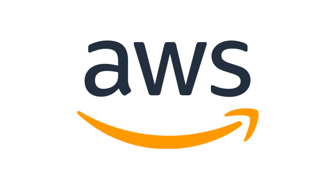 All the cloud providers have their own terminology for cloud interconnect and in AWS's case it's AWS Direct Connect.
Using AWS Direct Connect, businesses can link an internal enterprise network to an AWS Direct Connect location over a standard Ethernet cable. They can also use AWS Direct Connect to create virtual interfaces directly to public AWS services, such as Amazon S3 or to Amazon VPC (Virtual Private Cloud), where they can launch AWS resources in a logically isolated virtual network.
AWS Direct Connect bypasses the public internet but requires that the user either has collocation with an existing AWS Direct Connect location or has access to an AWS Direct Connect partner, such as Console Connect.
Using AWS Direct Connect, a business can establish a private connection between AWS and their data centre, office, or colocation environment. AWS Direct Connect is compatible with all AWS services accessible over the internet, and is available in speeds starting at 50Mbps and scaling up to 100Gbps. AWS Direct Connect Partners such as Console Connect can help businesses order Dedicated Connections directly and in near real-time, from a single interface or via the Rest API.
10Gbps and 100Gbps connections offer native IEEE 802.1AE (MACsec) point-to-point encryption at select locations. AWS Site-to-Site VPN connections using IPsec (IP security) are also available and can be used with any AWS Direct Connect connection.
For bandwidth-heavy workloads, AWS Direct Connect may reduce the network costs into and out of AWS. All data transferred over a dedicated connection is charged at the reduced AWS Direct Connect data transfer rate rather than internet data transfer rates.
Dedicated connectivity can also provide more flexibility. Multiple connection speeds and delivery options are available in order to support a wide range of scenarios. Dedicated Connections create a link to AWS using a 1Gbps, 10Gbps, or 100Gbps Ethernet port, while hosted connections are provided by AWS Direct Connect Partners such as Console Connect using pre-established network links up to 10Gbps.
The platform offers extensive reach to AWS regions across Europe, the US and Asia Pacific (see map).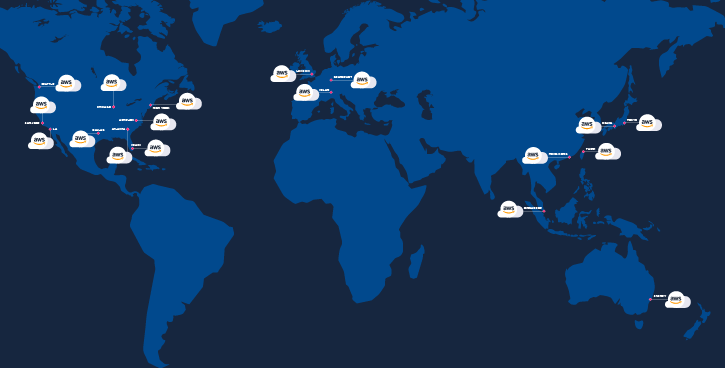 GOOGLE CLOUD INTERCONNECT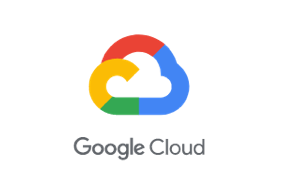 There are two main options for businesses extending their on-premises networks to Virtual Private Cloud (VPC) networks in Google Cloud. In the Google terminology, businesses either can create a Dedicated Interconnect, which requires you to physically meet Google's network in a colocation facility to reach your VPC networks. Or they can use a service provider like Console Connect to provide what Google terms Partner Interconnect to connect directly to Google.
All flavours of Cloud Interconnect can provide access to all Google Cloud products and services from your on-premises network except Google Workspace. Partner Interconnect provides capacity options starting at 50Mbps and in Console Connect's case going up to 10G in select data centres.
Partner Interconnect, like through Console Connect, offers more points of connectivity and greater security and reliability.
Compared to Dedicated Interconnect, businesses don't need to install and maintain routing equipment in a colocation facility.
Software Defined Interconnection (SDI) fabrics, such as Console Connect , enable enterprises to interconnect their data centres and other assets such as their Google public cloud on-demand, globally, rather than being locked into any single ecosystem.
Google Cloud Platform is currently available in 24 cloud regions across 73 zones, with 144 network edge locations in over 200 countries. Console Connect users can choose from over 35 Google Cloud interconnect locations in 21 cities across Asia Pacific, the Americas and Europe (see map).


MICROSOFT AZURE EXPRESSROUTE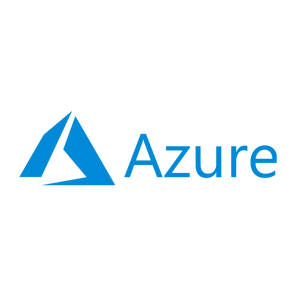 Microsoft's direct connectivity offering to the Azure public cloud is carried out through Azure ExpressRoute.
ExpressRoute can help businesses establish connections to Microsoft cloud services, such as Microsoft Azure and specific SaaS packages such as Microsoft 365. Connectivity can be established from an any-to-any (IP VPN) network, a point-to-point Ethernet network, or a virtual cross-connection through a connectivity provider at a colocation facility, such as that provided by Console Connect.
As with other public cloud interconnect offerings, ExpressRoute connections don't go over the public internet, which means more reliability, faster speeds, consistent latencies, and higher security than typical connections over the internet.
A dedicated connection gives businesses access to Microsoft cloud services across any given geopolitical region, with the option to access all Microsoft services across all regions with the ExpressRoute premium add-on.
Dynamic routing between an organisation's network and Microsoft is carried out via BGP as standard and there are additional QoS support options for Microsoft's own services such as Skype for Business.
Azure ExpressRoute is compatible with all Azure services accessible over the internet, and is available in speeds starting at 50Mbps and scaling up to 100Gbps. Azure ExpressRoute Partners such as Console Connect can help businesses set up and tear down dedicated connections directly and in near real-time, from a single native interface or via the API.
Console Connect users can directly connect to Azure locations in Hong Kong, Singapore, London and Chicago (see map).