Console Connect Ecosystem Update February 2022
22 February, 2022 by Karoline Hasch
Did you know that Console Connect is now available in 200+ data centres across the US and Canada?
View this month's newly added data centre locations, cloud on-ramps and IX partners below.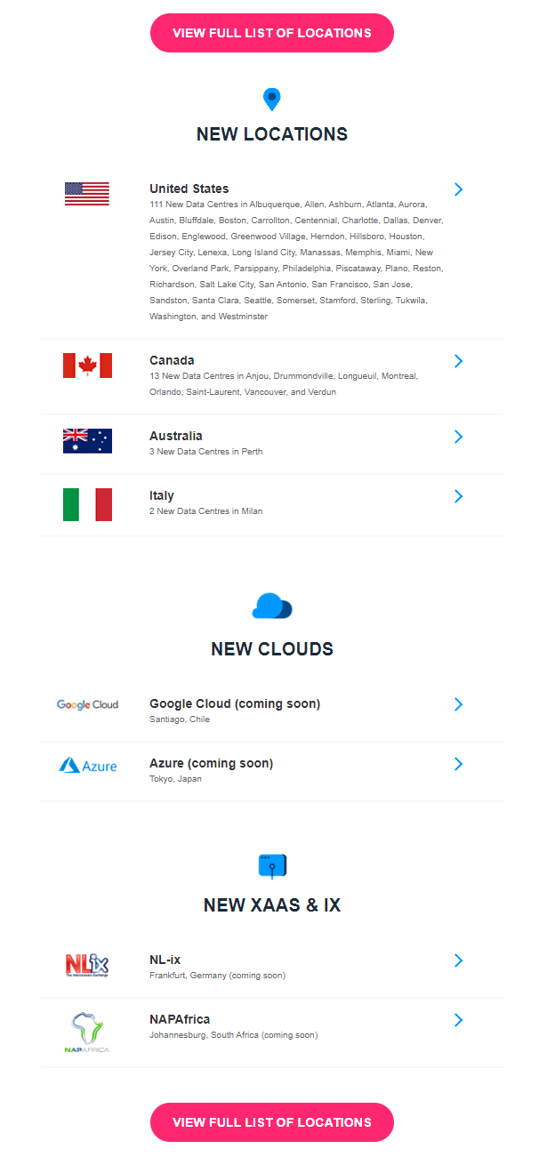 If you would like a one-to-one product demo or more details, please contact one of our dedicated Console Connect team members on sales@consoleconnect.com.