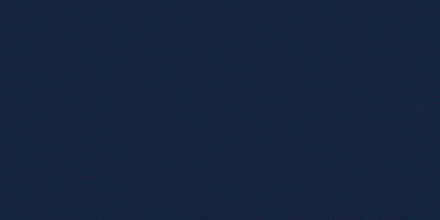 Our Software Defined Interconnection® platform brings together 1.3 million lines of code with one of the world's largest global networks.
In a recent PacketPushers podcast, PCCW Global's CTO Paul Gampe and VP of Development and Operations Jay Turner went under the hood of our orchestration engine and shared some exclusive insights into our automation journey so far…
The underlying network
What makes Console Connect different from other Network-as-a-Service (NaaS) offerings is that the platform is underpinned by our own global high-performance network.
PCCW Global's network has been developed over the course of more than two decades, and today connects major cities across Asia, Australasia, Middle East, Africa, Europe and the Americas.
To give you a sense of scale, the Layer 1 network alone consists of 135 global Points of Presence (PoP), 46 terabytes of transmission capacity and 67 international subsea cable systems. While the Layer 2 network includes 127 PoPs worldwide and 18 terabytes of edge capacity (you can view our full network map here).
In 2017, PCCW Global acquired Console Connect and rolled out a Software-Defined Networking (SDN) overlay that fully automates all switching and routing across this network – enabling users of our platform to orchestrate connectivity in near real-time.
Focus on user experience
Another differentiator with Console Connect is that the platform has been specially designed with user experience in mind.
Developed in-house by our talented team of designers and software developers in Brisbane, the management portal is intuitive and easy-to-use.
The on-boarding process is also simple. Setting up a profile and registering a company can be achieved in a few simple clicks.
To get started with our on-demand connectivity, you need to order an access port to any one of our 500+ Console Connect-enabled data centres. You will be setup with an LOA at the data centre, and once your port has been activated, your business can access a range of on-demand services.
Visit our new Help Centre to learn more.
An expanding cloud and SaaS ecosystem
As our ecosystem expands to more data centres, clouds and SaaS providers, more endpoints become available to Console Connect users.
We've done a lot of the development work and heavy lifting that is needed to directly interconnect your company with a business partner. The platform is integrated with every hyperscale cloud provider as well as a growing number of private cloud providers, with more cloud locations being added to Console Connect each month.
This also means that if you integrate to our platform via API, all those cloud connectivity endpoints seamlessly available to your business.
More recently, we've been expanding the Console Connect ecosystem to a growing number of SaaS providers, enabling our users to privately connect to their mission critical applications and services.
You can listen to the full PacketPushers podcast here, or download it on Apple Podcasts here.