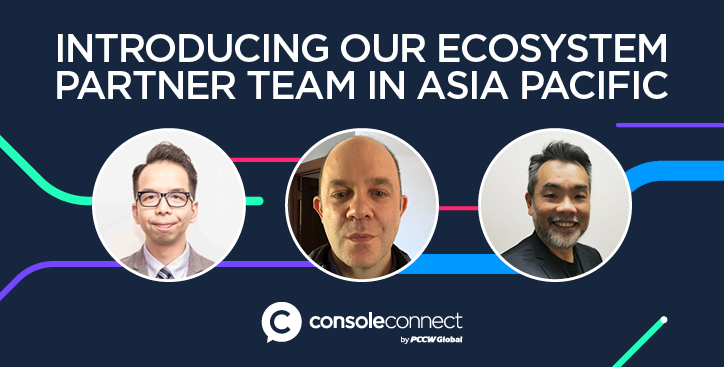 Introducing Our Ecosystem Partner Team in Asia Pacific
07 June, 2021 by Alex Hawkes
In the last year, the Console Connect ecosystem in Asia Pacific has expanded to more than 80 data centres in 12 markets, with many new carrier, enterprise, cloud, SaaS, IX and IoT partners being on-boarded each month.
Meet the team that is driving that growth and helping more of our partners in the region understand the benefits of Software Defined Interconnection.
Basil Stratos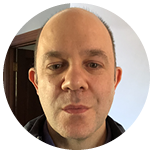 Ecosystem focus: Basil is the newest member of our Ecosystem Partner team. Based in Perth, Australia, he is focused on driving new partnership opportunities in Australia, New Zealand and Singapore, while supporting the growth of Console Connect across the broader APAC region.
Recent partnerships: Spanning the full breadth of our ecosystem, Basil will be working closely with local and global cloud providers, data centre operators, system integrators and SaaS providers.
Career background: Basil was previously based in Singapore, where he held senior sales roles for global internet solutions provider Expereo and cloud network service provider Epsilon.
He also worked in the UK for nearly ten years, where he was Sales Manager for national broadband provider Virgin Media Business.
What he likes best about Console Connect: "There are a lot of great features about Console Connect, but ultimately it helps makes business more efficient.
The platform brings together the very best of the old and new way of networking – by combining a best-in-class global network with instant and easy service provisioning. I'm really excited about the potential for this technology."
Contact Basil: You can reach Basil on bstratos@pccwglobal.com or connect with him via LinkedIn.
Alvin Tan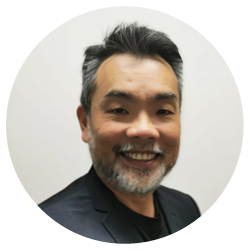 Ecosystem focus: Alvin is Console Connect's AVP of Ecosystem Partners in APAC and is responsible for developing new partnerships with SaaS and hyperscale cloud providers located throughout the region. Based out of Singapore, he is also growing awareness of the platform and the underlying PCCW Global network throughout South East Asia.

Recent partnerships: Joining the Console Connect team in February 2021, Alvin has already successfully on-boarded a number of new partners to our ecosystem, including Princeton Digital Group in Singapore and Uninet in Indonesia.
Career background: Alvin has been with PCCW Global for over 7 years and prior to his move to Console Connect served as AVP for the company's business and technology consultancy division, GDS. Alvin is specialised in a number of technology areas, including smart cities, data centres and cloud solutions, and is also an AWS certified solutions architect.
Before joining PCCW Global, he spent more than 6 years with international carrier business solutions provider Telarix.
What he likes best about Console Connect: "The future of connectivity is self-service. Across all sectors, business decision makers are looking for the same convenience that they get in their day-to-day lives as a consumer. They want to be able to access services on-demand and only pay for what they use.
The PCCW Global brand and network is widely recognised throughout Asia Pacific. By combining this with the software-defined capabilities of Console Connect, I believe we have a platform and product offering that truly stands out from the crowd."
Contact Alvin: Reach Alvin directly on atan@pccwglobal.com or connect with him via LinkedIn.
Jacky Kong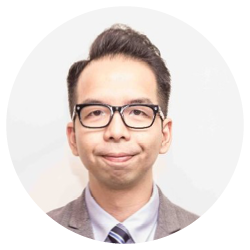 Ecosystem focus: Jacky joined the Console Connect team as Ecosystem Partner Manager for APAC in May 2021.
Based in Hong Kong, he looks after key Asian markets such as China, Taiwan, Japan and South Korea.
Recent partnerships: Jacky has recently been working with our existing data centre, IX and carrier partners in the region, while also identifying new opportunities with local cloud providers, cloud integrators and cloud consultancies.
Career background: Jacky brings a wealth of experience in the telecoms sector to his new role. Prior to joining PCCW Global, Jacky was Senior Sales Manager at 3 Hong Kong, where he worked with government and public sector customers and oversaw a number of 5G and IoT projects.
He has also worked as a consultant for data centre infrastructure service provider Simcentric Solutions, and spent four years at connectivity and managed services provider Superloop.
What he likes best about Console Connect: "Its simplicity. The platform's ease of use has stood out to me from day one.
From speaking to our partners, it is clear to me that more of them are seeing the value of automation. They are realising that connectivity belongs in a software-defined environment. The fact that we have automated the entire PCCW Global backbone is a huge advantage for them when they are looking to scale and extend their connectivity more easily across the region."
Contact Jacky: You can get in touch with Jacky directly on jyckong@pccwglobal.com or connect with him via LinkedIn.