The Benefits Of A Data Centre Partnership With Console Connect
By Adam Gibson|4 April, 2022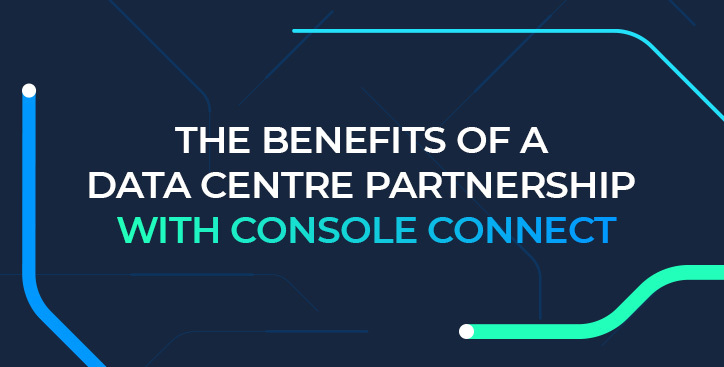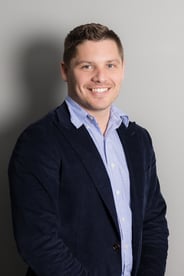 We know getting data centre interconnection right is vital whether you're a global enterprise with operations in multiple markets around the world or a SaaS provider looking to roll out in new geographies.
We also know data centres need help attracting and retaining customers. In this blog, our Global Data Centre Partner Manager Adam Gibson explores the benefits that Console Connect can bring to your data centre business.
Demand for data centres is growing
Exponential growth in data is driving huge demand for data centres, however, this unprecedented volume of data does not necessarily equate to automatic success in the data centre business. The sector is expanding fast, but it is fiercely competitive.
The global pandemic might have slowed down data centre construction over the past two years, but an increase in remote working practices has increased demand for cloud computing, according to Deloitte.
In 2021, there was over 515 data centre development or expansion projects, according to Arizton Advisory and Intelligence ,which also estimate that the global data centre market will grow from $215.8 billion in 2021 to $288.3 billion by 2027.
The question data centre operators are asking themselves is, how can we stand out from the crowd?
A new era in data centre interconnection
I have been working in the data centre industry for almost 15 years, primarily involved in operational technical scenarios, such as designing and building operating facilities.
During that time I've seen some big changes. The explosion in cloud and SaaS is driving massive volumes of course, but one of the biggest changes in the industry has been the arrival of Network-as-a-Service (NaaS) platforms, such as Console Connect.
NaaS is a game changer for data centres and their enterprise customers. Rather than being locked into a single ecosystem, NaaS opens up global opportunities to connect with other data centres, public clouds and SaaS instances. What's more is it does this using an on-demand, self-service model that enables users to flex bandwidth to meet the demands of their business and only pay for what they use.
In the case of Console Connect, users can turn up private, high-speed connections across our own high-performance network in a matter of seconds using a simple intuitive web application, connecting data centres, clouds and business in over 50 countries.
Getting you closer to the cloud
Console Connect has a presence in 800+ data centres worldwide, with ambitions to increase that figure to 1000 by year end. The platform is also directly interconnected with all the major hyperscale cloud providers, internet exchanges and a growing ecosystem of SaaS providers.
By partnering with Console Connect, data centres can take full advantage of our own Software Defined Interconnection® technology and the underlying PCCW Global network.
Console Connect helps bring your data centre and enterprise customers closer to the cloud – extending your reach to hundreds of cloud on-ramps worldwide.
If a data centre doesn't have access to a particular cloud provider (and plenty of them don't), it doesn't matter. Our platform can connect you directly to the cloud location that you require, which you can access for as little or as long as you like.
As data centre providers expand their footprints globally, either organically by building new facilities or through acquisition, Console Connect can connect any new points of presence to an existing network quickly and efficiently.
We can also offer access to the Console Connect MeetingPlace. Launched last year the MeetingPlace is a virtual location ​​where users can meet, buy, and sell within a growing ecosystem of cloud, data centre, colocation, SaaS, UCaaS, IX, MNOs and IoT partners, while making on-demand virtual interconnections between and among applications, services and one another.
How to partner with Console Connect
Our PartnerConnect program has the Console Connect platform at its core and is designed to equip our data centres partners with access to the best agile network services and applications, and a powerful set of sales and marketing tools to help them drive revenue growth and customer success.
There is a variety of ways that data centres can partner with Console Connect.
We could, for example, integrate our platform with your existing data centre platform –instantly expanding your ecosystem and enabling your customers to provision on-demand services across two platforms (either through resell or referral).
Or we could incentivise your sales teams to promote and sell Console Connect to your data centre customers. Or we could do some joint marketing activities to promote the presence of Console Connect at your data centre.
Striking up effective partnerships is as much about the human connection as it is about the technology connection. The role I have is completely new for Console Connect, and reflects the changing dynamics within the industry. Data centres aren't remote rooms full of servers, they add value to networks and to the services being offered to end users.
Reach out to me (Adam Gibson) and find out how partnering with Console Connect can help strengthen your data centre business.