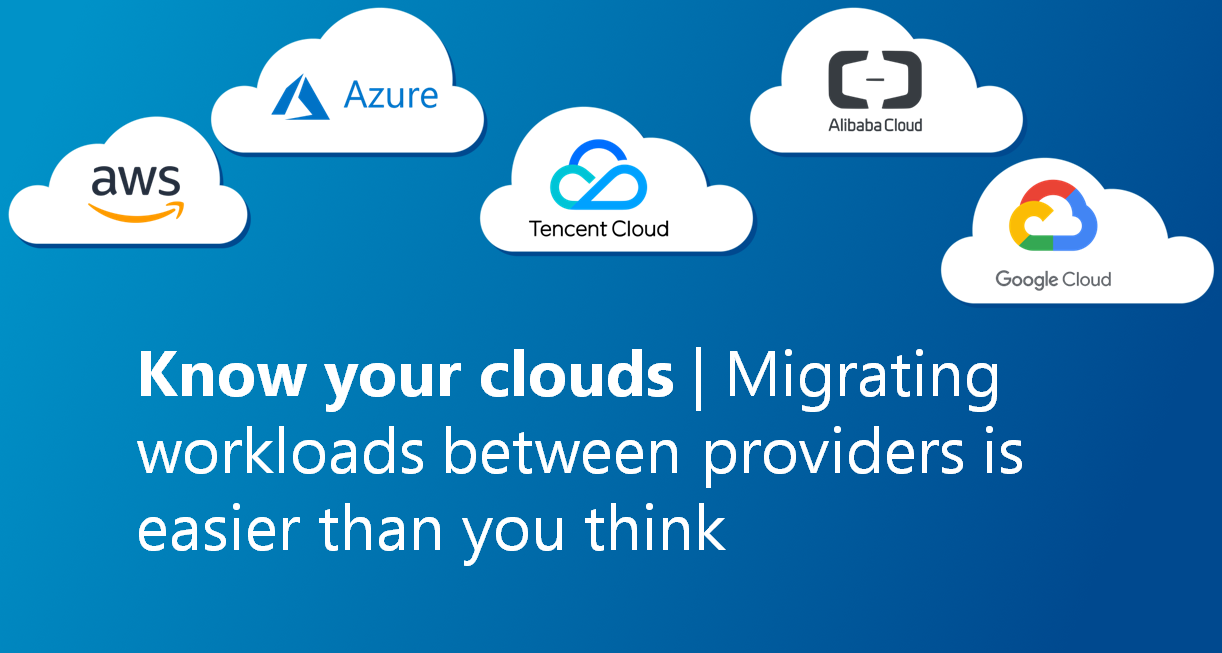 Know your clouds: Migrating workloads between providers is easier than you think
04 December, 2019 by Ilvija Skerskane
If you're not so far down the road on your cloud migration journey, there's one school of thought that says it's easier to manage one cloud instance than it is to manage multiple. That's all well and good but the cloud environment is currently well set up for migration to multiple providers and for shifting workloads between those providers.
We know from Gartner research that 81% of public cloud users are using two or more providers, partly out of a desire to avoid vendor lock-in and partly to take advantage of best-of-breed solutions. It's unlikely that this approach will change.
But that does bring with it some challenges around cloud infrastructure and specifically certain cloud services and where they should be applied, because once you drill down into the offerings they all have very different strengths.
Clouds have different strengths
When choosing a cloud provider you have to weigh up the options for applications. Oracle Gen 2 Cloud is becoming known for bare metal applications, while Google Cloud Platform (GCP) is strong in AI, Machine Learning, and cognitive systems. Azure, on the other hand, has deep integration with other Microsoft products.
Then when it comes to managing multi-cloud and even hybrid cloud environments solutions like Red Hat Ansible Automation Platform are capable of automating assets across multiple clouds, or, you could use OpenStack or OpenShift to achieve similar. There is a lot of choice out there today.
The key is that when it comes to migration you have to consider that it might not be the best strategy to move the entire application wholesale but rather to break it down into specific services and processes. Until you break down an application and have an understanding of its various components you will struggle to understand what will run optimally in any given cloud.
Break applications up
Another key part of the strategy is to move the application in bits and pieces. Experiment, test, build, optimize, then build a proof of concept. Once you have this blueprint it will make your life easier in the long run as you will have a greater understanding of your apps and how to optimize them. The cloud allows for testing, building, optimizing and deploying applications like never before. It's up to you to make sure you take full advantage of that!
Just remember it's never as easy as spinning up a new virtual instance, porting the software over from the legacy system and shutting down the old application. There are lots of challenges, not least of which is configuration and logging - something we go into in another article. But, as we have identified, there are lots of opportunities too.
It comes down to doing your homework and understanding the different - sometimes subtle - strengths of each cloud provider's offering and how they can best support your requirements. Only by looking at your applications on a component by component basis will you be able to match your needs with what's on offer and truly benefit your business.