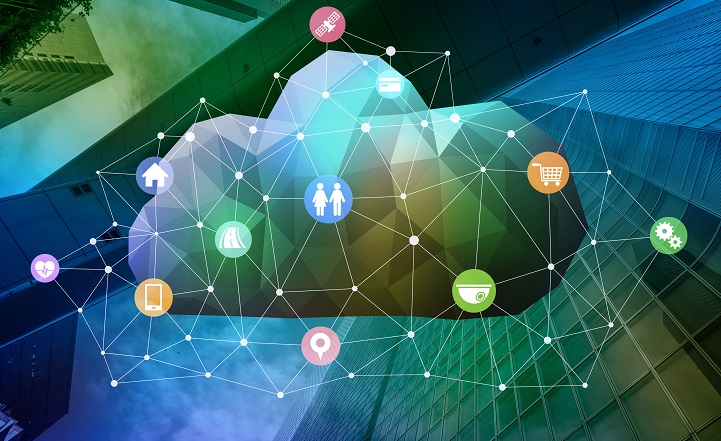 As organisations begin or continue their migration to the cloud, they will need to consider the pros and cons of a direct connection to cloud services versus a public internet connection. The main consideration being that public internet connections to cloud applications are insecure and unreliable.
The Rise of Direct Cloud Connectivity
In the early days of could adoption, direct connections were mainly available only to larger enterprises and corporations. But today, following significant investment and build out of infrastructure by the telecom industry, direct cloud connectivity options are readily available for all sizes and types of business.
Depending on the criticality of your cloud-based applications, a direct connect solution can be essential for greater performance, security, predictability and cost savings. Enterprises are able to access cloud services over a dedicated, private connection rather than over the public internet, benefiting from greater reliability, faster speeds, lower latencies and higher security than the internet.
An Example ...
As an example, the typical throughput decrease for encrypted VPN traffic can be up to 15 per cent, due to inherent overheads from IPsec tunneling. In a test performed by data centre provider and PCCW Global partner, Equinix, a 1GB file transfer over a direct connection took 41 seconds, versus transferring the same file over the internet using the IPsec protocol, which took 93 seconds.
Another concern is the unreliability of the public internet due to heavy congestion and outages. Network managers have no control over the routes when data traverses the internet and service degradation and outages can translate into lost revenue.
The Nature of the Enterprise Network is Changing
Direct connections to cloud services mean those services become an extension of the enterprise network, and can receive the same traffic management and security policies that you apply to other parts of the enterprise network. Private connectivity allows organisations better control over security policies for sensitive data and mission-critical workloads, although a direct connect solution may not be applicable where high levels of security are not required, such as for web browsing.
Which Enterprises Should be Using Dedicated Connections?
There are many reasons you might use a dedicated connection for a critical cloud application, but some examples include:
HR, Healthcare - sensitive data needs to be moved securely over trusted endpoints
Media, Broadcast – high speed delivery of large amounts of data
Gaming, Finance – low latency, uncontested connections required
Backup, Disaster Recovery - reliable and resilient high bandwidth connectivity to secure locations
Digital Security - reliable, resilient network, with ability to flex bandwidth and respond quickly
Academic, Retail - the ability to flex requirements in line with seasonal demand
With dedicated, secure and reliable connectivity between the enterprise locations, the company data centre and public cloud service providers, it's possible to ensure dependable and safe performance, while making cost savings from the efficiencies gained.
On-demand connectivity, such as that provided by Console Connect, is low latency, high speed and private, allowing you to only use what you need, scaling bandwidth as required.
Multiple connections per port means that you don't need to order multiple private circuits, and any data transferred is charged at reduced direct connect data transfer rate.