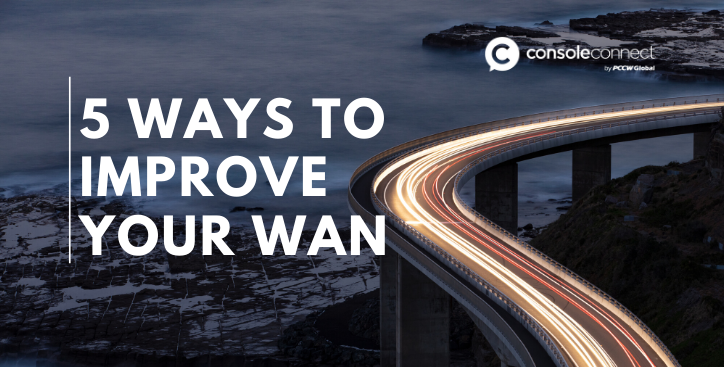 The Wide Area Network (WAN) remains an essential component of any successful enterprise operation. But as more mission critical applications move to the cloud, the challenges facing today's WANs look very different from just a few years ago.
Here we take a look at five key considerations for enterprises when it comes to managing their WAN…
1. Identify critical traffic
Identify which critical workloads on your WAN demand better performance and higher security. This may sound simple but the shift to a cloud-based IT model has seen a sharp rise in business critical applications and services passing through the WAN. Many of these, such as ERP systems and Unified Communications (UC) solutions, are security or performance sensitive.
As a result, more enterprises are looking for SLAs that offer assurances on performance and security. They are also exploring new ways to address concerns for sensitive data flowing over the internet that can compromise security.
2. Move your critical traffic off the public internet
It seems only yesterday that the only option for enterprises to connect to the cloud was over the public internet. But today the public internet is recognised as a "best effort service" that lacks the consistency and predictability needed for mission-critical services.
Private dedicated connections to a cloud or SaaS provider are becoming an increasingly popular way to manage hybrid and multi-cloud environments, as well as add an extra layer of security to the flow of data across WAN infrastructure.
3. Use fewer hops
As well as adding risk, using the public internet to connect to the cloud increases latency. By reducing the number of 'hops' – how many times a packet is passed from one network to the next – between their data centre and a SaaS application, enterprises can improve latency on their network and improve overall end user experience.
In order to do this though, enterprises need to be able to control the network path from the source to its destination.
4. Accepting that multi-cloud is the new norm
Multi-cloud is here to stay. In a Gartner survey of public cloud users, 81% of respondents said they are working with two or more providers. This trend looks likely to only increase as enterprises play to the different strengths and specialties of the various cloud platforms now available to them.
However, connecting multiple clouds together over traditional WAN infrastructure is not only complex and time consuming, but can also create unreliable cross-cloud performance and application interaction. Interconnections between clouds are helping enterprises gain greater visibility, control and scalability with their multi-cloud environment.


5. Look for commercial flexibility
When it comes to the WAN, enterprises are now looking for more agility and commercial flexibility. As many enterprises continue the process of re-architecting their WAN to better optimise cloud applications and embrace digital transformation, they are finding that 12 month or more contracts can no longer match their needs.
Instead they want to have the ability to shape and flex services on-demand in the WAN, enabling them to respond quicker and more effectively to changes in their workplace.
Many businesses are now turning to Software Defined Interconnection® to simplify and optimise their WAN for multi-cloud workloads. View our latest webinar 'Building agile networks with Software Defined Interconnection: