What Is NaaS And How Can It Benefit Your business?
By Alex Hawkes|16 August, 2021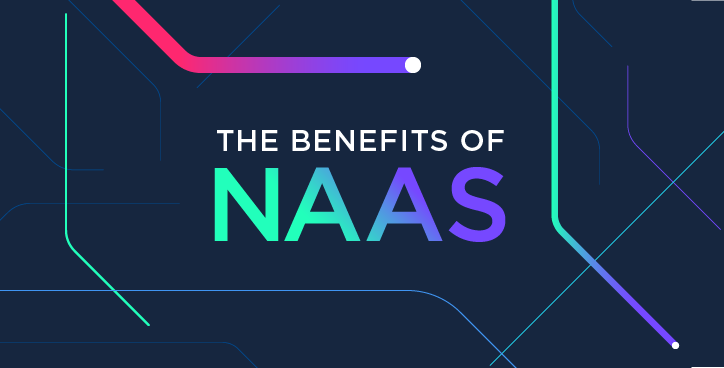 In this blog, we look at why a Network-as-a-Service (NaaS) model has become more popular among enterprises, and how it helps improve network service provisioning and cloud connectivity.
Following the mass adoption of subscription services by consumers - themselves enabled through the technological leap delivered by the cloud - the 'as-a-service' model of consumption has grown in popularity among enterprises in the last decade.
In short, Networks-as-a-Service (NaaS), as with any 'X-as-a-Service', is the continuation of a trend towards renting rather than owning infrastructure and applications, which for businesses also means a shift from capex to opex and an increase in agility as digital transformation rolls on.
What is NaaS?
The virtualisation of various network and infrastructure assets has enabled a cloud delivery model for several functions. However, if we look at the Open Systems Interconnection 7 Layer network model (OSI model), the focus has been on transforming the four 'upper' layers - between the Transport and Application layers to enable cloud delivery of things like applications, storage, and compute.
But most enterprise functions still require physical hardware - switches and routers - and an MPLS network to transport data to-and-from endpoints within the data centre or across the internet.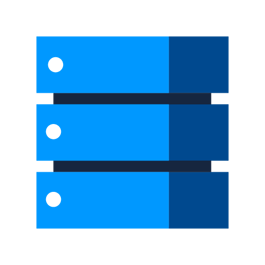 These functions reside in network Layers 1 to 3 and historically, this meant owning or renting expensive pieces of hardware that will eventually become obsolete, and being locked in to multi-year contracts for a bandwidth-specific circuit.
Provisioning of network services routinely required several months, which kept networking planned and budgeted for as a fixed capital cost needing to be apportioned over lengthy periods.
This meant that the network remained almost in direct opposition to the potential of the cloud as a flexible, scalable, on-demand asset. Being able to spin up a new Infrastructure-as-a-Service (IaaS) instance in a public cloud in real time loses some of its luster if the dedicated network connectivity to that asset takes weeks to organise.
Yet through developments in Software Defined Networking (SDN) and Network Functions Virtualization (NFV), the provisioning of networks is now possible on-demand and in real-time, through specialist interconnection platforms such as PCCW Global's Console Connect.
How has NaaS evolved?
Physical networks are built using fibre and copper trunks, switches and routers. Most are built by network operators although some large enterprises build their own, but in most cases a private 'slice' of the network will be rented from the service provider.
These networks are composed of hundreds of separate elements including routers, switches, firewalls and optical multiplexers, which for a long time were dedicated physical appliances with specific hardware and software components.
The main drawbacks of these "closed systems" is that they are made up of several layered generations of technology fraught with operational complexity, vendor lock-in, growing maintenance costs, and slow innovation due to a lack of flexibility. As cloud compute and storage exploded, connectivity became the antithesis of a cloud-first model.
But the promise of SDN and NFV was to break this paradigm, not just for the operators who build the networks but for the enterprise users too.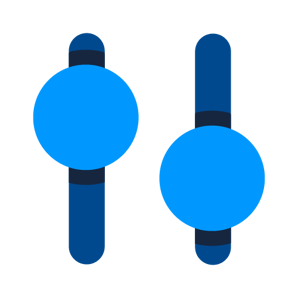 NFV enables closed networks to be redesigned as various software functions running on commodity servers, while SDN separates and centralises the network control software from the network traffic forwarding function, both of which enable a new model of orchestration - real-time network service provisioning and optimisation through software programmability.
This centralised software defined control function enables the creation and consumption of network services in an on-demand fashion we've come to expect from the cloud.
Network-as-a-Service has a lower cost structure - shifting from a capex to an opex model - thanks to the adoption of commodity hardware and open software, but also offers a greater degree of operational automation with better capabilities to architect and create new services.
In this way, the WAN shifts from being a static asset to a dynamic resource that delivers strategic advantages, not least because the network itself is more flexible but also because it becomes a platform enabling a services marketplace.
Enterprises are no longer bound by the direct relationships their network provider has with partners, but instead have access to the entire cloud ecosystem.
What are the benefits of using NaaS?
As the public cloud becomes the primary host for an increasing number of mission critical applications, network demands for security, speed and agility are growing rapidly. NaaS can solve these problems with business-critical connections that are simple, secure and flexible - accessible when you need them and for however long you need them.
Ethernet connections are provisioned directly by the user in a customer portal, bypassing the traditional manual service delivery processes and shrinking timeframes from weeks to minutes.
It gives customers full control of the network assets and the ability to flex bandwidth requirements up and down in real-time. This in turn gives greater control over cost, giving customers the option to choose per-hour pricing plans much as they do with cloud services, or fixed term contract durations.
Research carried out by CIMI Corp describes NaaS as: "A model of network service where connectivity is established where and when it's needed".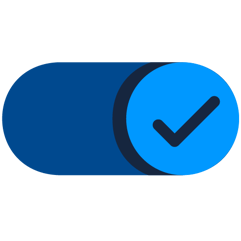 NaaS becomes a more efficient option than relying on WANs that require constant maintenance and often create bottlenecks for network traffic - something extremely prescient with a shift to remote working as cloud traffic is hair pinned back through the corporate WAN.
With NaaS, employees connect to their cloud services directly through a virtual network managed by an external vendor but provisioned by the enterprise.
Key benefits include:
Flexibility: Provision and decommission connections as and when, as changes are made to the network via software, not hardware.
Scalability:

Enterprise NaaS customers can simply increase capacity on their virtual network instead of purchasing and plugging in more hardware.

Global interconnection:

Users access the network from anywhere, even without the need for a VPN. Connect to any partner in the cloud ecosystem directly.

No maintenance:

The network provider owns and maintains the network, managing software and hardware upgrades.

Greater security:

NaaS makes it possible to tightly integrate networking services and security services like firewalls, as well as simplifying management.

Cost control:

Purchasing services instead of building your own services can result in cost savings as enterprises do not need to purchase and maintain hardware. Capacity can be increased, decreased, and moved around the network as required, giving more granular cost control.
According to industry analyst IDC, "Businesses are exploring consumption-based models in the network as a means to speed up digital transformation, reduce risk and capital costs, and enhance scalability."
Just as the cloud has enabled a highly customisable, subscription-based approach to almost everything, "Leveraging experience gained in the IT domain, organizations view the network as the next logical step for a consumption-based approach," the analyst says.
Why choose Console Connect?
As a pioneering Network-as-a-Service platform, Console Connect enables enterprises to connect to global data centres, clouds, applications and business partners in a more simple, fast and secure way.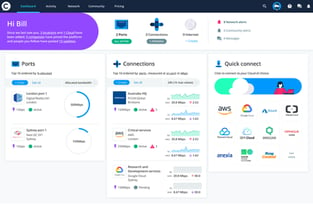 Giving the network the same capabilities as the cloud, enterprises can self-provision high speed bandwidth on-demand, anywhere and manage and monitor in real-time.
The platform is underpinned by the PCCW Global's leading MPLS network, enabling organisations to turn up layer 2 connectivity on-demand between 450+ data centres in 50+ countries. The platform also helps businesses securely connect to all major public cloud providers, Internet Exchanges, SaaS providers, IoT partners or other NaaS platforms.
Feature of the platform include:
Get set up in minutes and connect data centres, business partners, distributed IT infrastructure and the world's major public clouds in a few clicks.
Self-provision and manage your service in real-time via the Console Connect web application or interconnect via our open API.
Reduces the complexity of network and connection configuration so that you can focus on your core business.
In a digital economy, where you can order food to your location, stream a film or arrange a taxi to arrive in minutes, there's no reason why the same experience can't apply to network connectivity, particularly when connecting to the cloud where many business-critical workloads now reside.
NaaS solves a crucial part of the puzzle in making your digital assets a strategic advantage.