Why should my business consider private and direct connections to Tencent Cloud?
By Alex Hawkes|12 July, 2021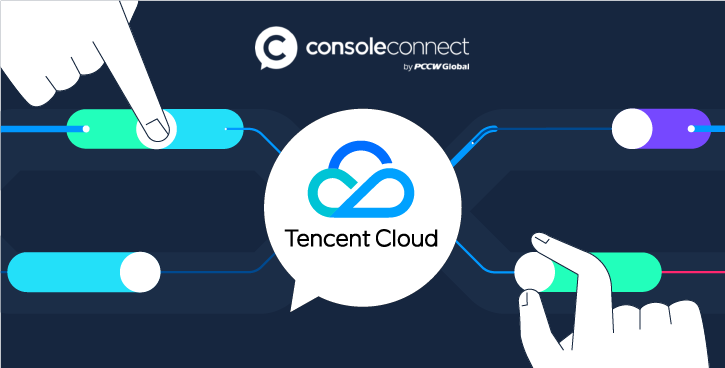 Tencent Cloud is among a number of Chinese tech giants making an impact in the enterprise cloud sector. In this blog, we look at how businesses can maximise the potential of their Tencent Cloud instance using direct connections through Console Connect.
Why businesses choose Tencent Cloud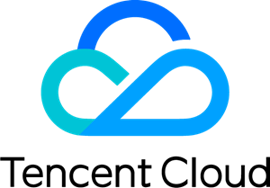 When it comes to China, the cloud provider landscape looks very different to the rest of the world and is dominated by a handful of local giants. Tencent, as one of the country's biggest technology conglomerates, has carved itself a top three position among the regional providers, despite being the newest entrant to the sector.
The cloud operation of the company - Tencent Cloud - was founded in 2014, which is a full five or so years later than China's market leader, Alibaba Cloud.
Nevertheless, Tencent Cloud has made good gains and routinely jousts for second position in the market against Huawei Cloud.
Parent company Tencent's three main product pillars have been largely responsible for the cloud operation's success as they all lend themselves to a cloud-based infrastructure. At least two of the three - gaming, advertising, and fintech - were also fortunate enough to benefit greatly from the impact of COVID-19, as online purchasing and gaming adoption skyrocketed.
While Alibaba may dominate the enterprise cloud sector in China, Tencent has extensive reach into the country's consumer audience.
As the owner of popular social media and messaging apps WeChat and QQ, Tencent boasts around two billion subscribers, and is the gatekeeper to ready consumers of marketing, gaming, and other cloud-based products. It's cloud customers include games developers behind popular titles such as Clash Royale and PUBG.
Tencent Cloud has capitalised on its position, focusing on its strength in serving as a connector between enterprises and end users. During 2020, Tencent Cloud launched its Thousand Sails Plan, designed to help combat the effects of the pandemic with a SaaS marketplace and cloud ecosystem connecting enterprises and users with services and solutions that might help ride out the crisis.
In 2020, Gartner ranked Tencent Cloud as the fifth player in the global IaaS public cloud market based on market share as China benefited from healthy growth. According to data from Canalys, China is the second-largest cloud infrastructure services market after the US, accounting for 14% of global investment, up from 12% in Q1 2020.
Yet in its Q121 earnings call, Tencent said that big enterprise customers are putting too much pricing pressure on IaaS for it to be a sustainable model, so Tencent Cloud will focus on PaaS and SaaS instead.
Although Tencent Cloud's a range of compute and storage offerings are primarily aimed at the Asia Pacific the company is fast becoming a global contender and is a partner for those seeking access to China.
What is Tencent Cloud interconnect?
In Tencent Cloud's documentation, Direct Connect (DC) enables you to establish a private connection between Tencent Cloud and your enterprise premises. DC connections bypass the public Internet and therefore offer higher reliability, faster speeds and lower latencies than typical Internet connections.
The nature of a direct connection makes it highly effective for latency-sensitive applications, as well as for organisations that need to shift large amounts of data. In many cases, using DC can provide greater throughput at lower network costs.
Tencent Cloud operates 67 availability zones spread across 27 regions globally, including China, Asia Pacific, North America, and Europe.
Advantages of using dedicated connections to Tencent Cloud
Your business can use Tencent Cloud Direct Connect via Console Connect to create private connections between Tencent Cloud data centres and infrastructure on your premises or in a colocation environment.
By setting a fixed route configuration Tencent Cloud DC guarantees over 99.5% stable network latency and supports up to 10 Gbps bandwidth with one single connection. In addition, a theoretically unlimited number of 10Gbps links can be added for network load balancing.
The high-bandwidth network connectivity provided by Tencent Cloud DC and Console Connect is highly secure, so you don't need to worry about data leakage. A dedicated connection is ideal for clients that require high security levels, such as financial institutions, government agencies and large corporations.
Furthermore, Tencent Cloud DC access devices and network forwarding devices are distributed in clusters for network reliability to ensure that your applications run smoothly and fully meet your needs for over 99.95% network availability.

How to connect to Tencent Cloud using Console Connect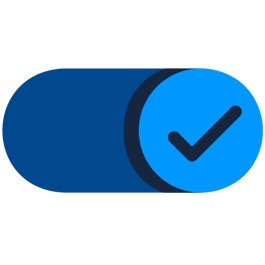 Console Connect provides an easy, elastic and economical way to create a dedicated and private connection to Tencent Cloud, with higher bandwidth options and a more reliable and consistent networking experience.
As an interface to PCCW Global's high-performance network, Console Connect's intuitive process enables you to easily create a circuit to Tencent Cloud and provision redundant layer 2 connections. Currently direct connects are available through Console Connect to Tencent Cloud's Hong Kong 1 region.
Some benefits of the platform include:
Reduced complexity: Self-service portal with an intuitive UI. Manage your Tencent Direct Connect access 24/7 from anywhere in the world.
Greater flexibility: No more long lead times and restrictive contracts. Connect from 1 day to 3 years and only pay for what you need. Dial your cloud connection bandwidth up and down as required to match your Tencent Cloud workload.
Improved performance: Private connectivity to Tencent Direct Connect that bypasses the public internet, providing a better user experience and improves efficiency and performance. Port capacities up to 10G are also available in select data centres.
On-demand: Truly automated, multi-cloud business connectivity platform that combines software and network architectures. Fast and secure direct connectivity to your Tencent Cloud as and when you need it.
API-enabled network: Enables integration with your own or your partner's existing ecosystems and infrastructures.
Global reach: Leverage PCCW Global's leading MPLS network and connect directly to 450+ data centres in 50+ countries.
Visibility & monitoring: Easily monitor your Tencent Direct Connect connection performance. View bandwidth allocation and utilisation.
Uptime of 99.999%: Ensure your business critical applications stay running regardless of public internet performance.