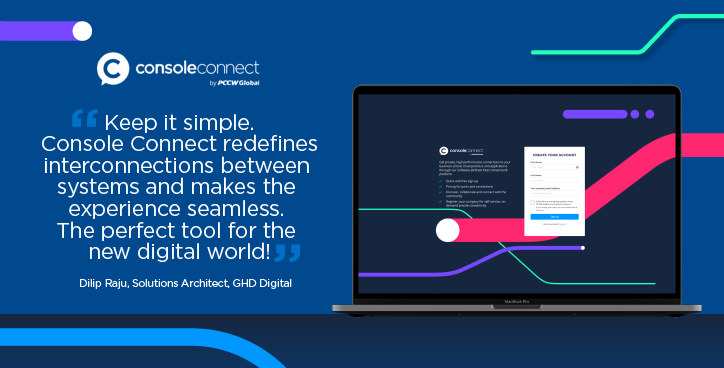 Amazon Web Services (AWS) Summit Online Australia & New Zealand creative competition update
03 June, 2021 by Alex Hawkes
Last month at the Amazon Web Services (AWS) Summit Online Australia & New Zealand, Console Connect put the Australia & New Zealand cloud community's marketing skills to the test with our creative competition to win a Macbook Pro.
We asked attendees at the event to come up with the catchiest slogan about Console Connect and AWS.
For those of you who do not already know, Console Connect offers an easier, faster and more flexible way for businesses to directly connect to leading cloud platforms such as AWS. The platform provides real-time access to AWS infrastructure and has extensive reach to AWS regions in Australia and throughout the Asia Pacific region.
With this in mind, we received hundreds of entries outlining the various benefits of the platform – making life very difficult for our judging panel. Massive thanks to everyone who entered our competition, but there could only be one winner - so huge congratulations to Dilip Raju, Solutions Architect at GHD Digital.
Here is the winning entry selected by our leadership team:

Commenting on the winner entry, Neil Templeton, VP of Digital Innovation Marketing at PCCW Global, said: "Dilip's slogan neatly sums up what Console Connect is all about - bringing together simplicity with leading edge network automation technology. We were overwhelmed by the quality of entries in this competition and would like to thank everyone who took the time to enter and learn more about Console Connect."
To read more about how Console Connect can supercharge your AWS cloud instances, please visit our Connect to Amazon Web Services (AWS) page.