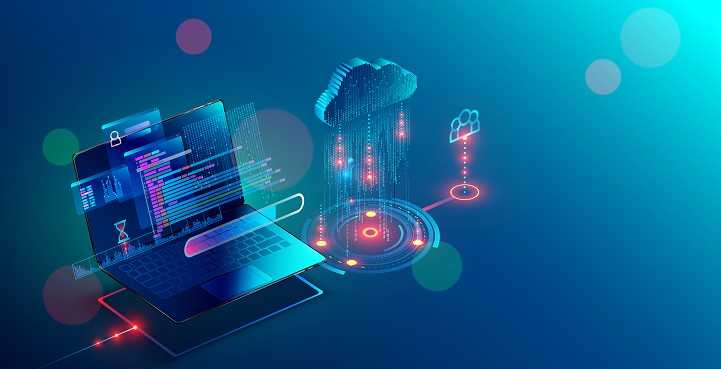 Enterprises are increasingly turning to hybrid cloud for improved data backup and disaster recovery capabilities. The 2018 Enterprise Cloud Index published by Nutanix revealed that 37 per cent of respondents were using the public cloud for backup and disaster recovery, while 45 per cent were using private cloud for the same functions.
In a separate study conducted by VMWare, 56 per cent of enterprises classed the need for improved disaster recovery as one of their key drivers for a move to hybrid cloud. Meanwhile almost a quarter — 24 per cent — said these functions were the first workload to move to the hybrid cloud.
Efficient Backup and Disaster Recovery in Cloud
The benefits of hybrid cloud for backup and disaster recovery are compelling. Keeping live data in the private cloud, and backups in the public cloud, drives significant economic and operational efficiencies. Crucially, it eliminates the need for costly additional premises and infrastructure, as well as the associated maintenance and human resource costs.
The flexibility of leading public cloud providers also allows for the rapid expansion of storage in line with requirements. Meanwhile core datasets are retrievable at any time, from anywhere in the world.
Learn more about hybrid cloud in our eBook: Mission Critical Cloud.
How they are retrieved is equally important, however. These are highly sensitive and mission critical capabilities. So while a well managed public cloud might be an appropriate space for storage and retrieval, the public internet is arguably not the best means of access — particularly where customer data is involved, and particularly in moments of crisis.
Direct connection offers enterprises enhanced security and guaranteed service levels which the public internet cannot provide. This is equally important for communication between clouds as it is for communication between enterprise premises and the cloud.
Indeed, the Enterprise Cloud Index also showed that being able to move applications and data between clouds was a fundamental requirement of the hybrid cloud for 97 per cent of respondents.
A Network that Matches the Capability of the Cloud
Direct connect also offers flexibility and scalability comparable with the public cloud itself. As cloud adoption grew, one of the main points of attraction was convenience. If you needed more processing power, you would spin up more virtual machines in your cloud instance, then spin them down when not required. The same goes for storage, with additional hard drive space available at the click of a button.
Flexible API and Automated Provisioning for your Network
But that shifted the bottleneck to the network, which was either under provisioned or prohibitively expensive. Now, the flexible API and automated provisioning of connections means the network can fully complement the cloud. Ports can be provisioned and decommissioned and bandwidth can be scaled up and down, all through a single pane of glass.
Service can be provisioned such that the default allocation is the minimum available bandwidth, with increases in performance deliverable near-instantaneously on demand, both enterprise to cloud, and cloud to cloud.
Data backup and disaster recovery are all about protecting the enterprise, protecting value, and protecting the customer. It makes little sense to improve the means by which data can be safely stored without driving similar improvements in the way that data is accessed, should it be needed.