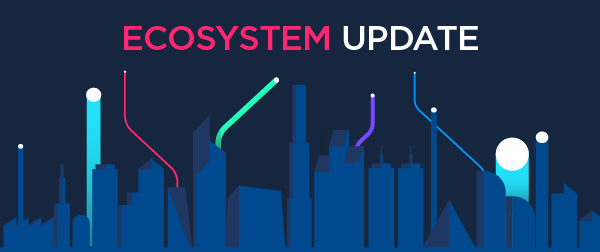 Console Connect Ecosystem Update May 2022
13 May, 2022 by Karoline Hasch
As you know, you can self-provision Console Connect services anywhere across one of the world's highest performing networks and manage and monitor them in real-time.

Every month, we continue to extend your reach even further!

Our latest updates include new locations in the US and Saudi Arabia, new cloud on-ramps in South Africa, and more.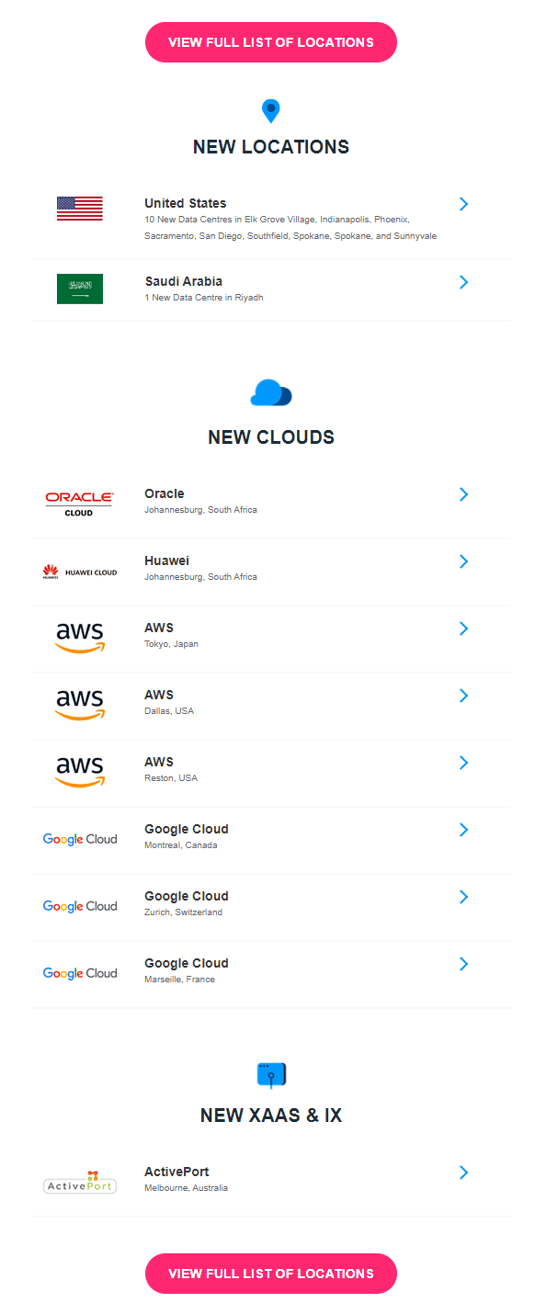 If you would like a one-to-one product demo or more details, please contact one of our dedicated Console Connect team members on sales@consoleconnect.com.