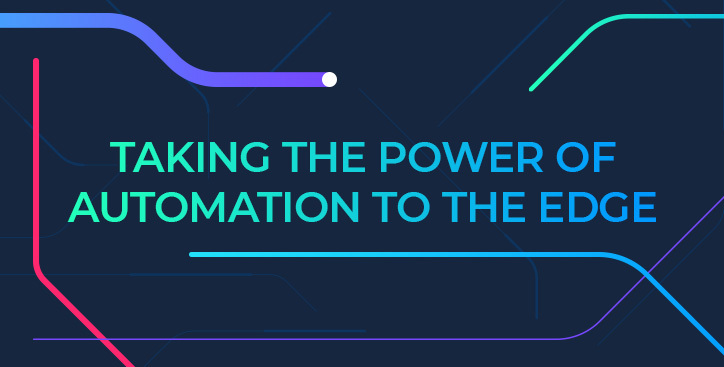 Taking The Power Of Automation To The Edge
11 May, 2022 by Divesh Gupta
In this blog, Divesh Gupta, VP of New Technology & Sales Operations at Console Connect, and Co-Chair of MEF's Test & Certification Committee, shares his insights on the work Console Connect is doing behind-the-scenes to extend our automation capabilities to the network edge.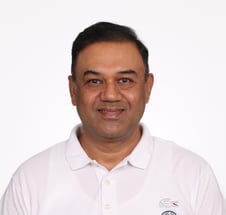 Service providers across the world now find themselves at different stages of their automation journey. Some are busy automating their network core or migrating to a software-defined core, while others are further along their journey and are exploring ways to integrate their automated networks with hyperscalers to offer Network-as-a-Service (NaaS) and cloud connectivity.

The wider digital ecosystem is already starting to see the benefits of network automation, which is enabling businesses to provision and pay for connectivity in real-time and on-demand.

However, a lot of NaaS offerings are still limited to data centre connectivity, leaving out a large and important slice of the addressable market segment and preventing enterprise customers from buying directly from NaaS or service providers.

As enterprise workloads move closer to the network edge, network automation capabilities need to move beyond the data centre and access enterprise buildings across the globe.

Lessons from our own automation journey
Console Connect's automaton journey began in 2017, when PCCW Global acquired the start-up Console Connect and rolled out a Software-Defined Networking (SDN) overlay that fully automates all switching and routing across our global network.
This was no easy task given the scale of our global network infrastructure. We own and manage one of the world's most diverse global fibre networks, which includes a leading IP, MPLS, and Carrier Ethernet network. Our Layer 2 network alone includes 18 terabytes of edge capacity.
This network is today available on-demand to Console Connect users, who are able to spin-up and pay for services via a web portal or API. The platform provides direct access to all major hyperscale cloud providers and is available in more than 850 data centre locations worldwide.
Over the last two years, we have introduced more PCCW Global services to the platform. For example, our users can consume our leading IP transit service on-demand, or remotely peer with some of the world's largest Internet Exchanges via the platform.
In addition to this automated network fabric, over the years we have established partnerships with hundreds of regional and local services providers for downstream last-mile connectivity from our data centres into enterprise buildings.

In many cases, we are still working with regional partners that rely on manual pre-order and order processes. But an increasing number are automating these processes and offering proprietary APIs for ordering things like Carrier Ethernet products.

On-boarding individual regional carriers onto our automated platform presented challenges for the Console Connect team – as each implementation is unique and time and resource intensive.
But aligning our network and APIs with industry standards - by working alongside organisations such as MEF - is helping us address some of these challenges.
API standards hold the key
This is another reason why the development and adoption of API standards is an important focus area for Console Connect.
API standards are critical for bringing down the barriers for automated interconnection between networks and developing a common set of languages for developers and engineers.
Thankfully, adoption of the MEF Sonata API standards is gathering pace. Console Connect and more than 23 service providers worldwide are already in production with or implementing LSO APIs for automating inter-provider transactions within the next nine months.
There are some convincing reasons and long-term drivers for adopting API standards, which include:
Reduced complexity: Open APIs make it easier for platforms like Console Connect to seamlessly offer services across a partner's network like it is our own (and vice versa).
Reduced cost: Many operators spend considerable amounts of their IT budgets on integration and customisation. APIs help significantly reduce the cost of this.
Increased efficiency: APIs remove considerable layers of paperwork and human error from the provisioning and settlement of network services.
Faster time to market: Traditional manual service provisioning between networks can take a number of weeks or months. APIs can reduce this to minutes or even seconds.
Economies of scale: Ultimately APIs can lead to greater productivity and lower costs for end users.
But API standards are also helping Console Connect extend its network automation capabilities beyond the data centre and bring our on-demand offerings closer to the network edge.
Bringing Console Connect closer to the edge
By leveraging MEF LSO Sonata APIs and riding on the orchestration-ready MEF 3.0 Certified Carrier Ethernet (CE) services, Console Connect is expanding its on-demand footprint beyond traditional data centre and privately connecting thousands of enterprise buildings across the globe through dedicated ethernet connectivity.
Using LSO Sonata APIs, Console Connect is automating its pre-order and order processes with several of its existing regional and local service partners - in order to procure last-mile Access E-Line services for our enterprise customers.
By leveraging standardised LSO Sonata API adapters, Console Connect was able to integrate up to 16 regional partners within a space of few months.
This integration expands our footprint well beyond our 850+ Console Connect-enabled data centres into the network edge - and takes our on-demand offering to the enterprise buildings, where the customer's workloads reside.
This will eventually open the door for enterprise customers to order on-demand connectivity services right up to the network edge using the same Console Connect portal where they can access all our existing automated services.