Understanding Cloud Costs In 2023
By Alex Hawkes|23 January, 2023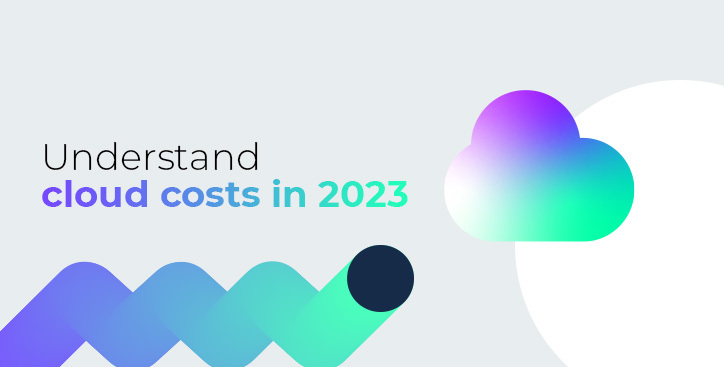 During times of economic uncertainty, some companies become extra sensitive to costs, while others look to optimise their spend as they seek out competitive advantage during the downturn.
Adopting public cloud services and infrastructure purely as a means of saving costs has long been debunked as a false economy, with many of the savings realised in the form of agility, efficiency, and optimisation, which may at some point turn into revenue gains.
To the contrary, with many organisations now recording a few years' experience of cloud utilisation, it's becoming clear that if mismanaged, a public cloud strategy can become expensive.
Being aware of the costs is the first step to understanding how cloud services are structured and where the potential savings, and pitfalls, are.
At a most basic level, cloud offerings are broken up into three chargeable components: compute, storage, and networking.
Compute costs
The cloud service provider (CSP) calculates the costs for CPUs based on the hardware used for every gigabyte of virtual RAM that a customer uses. Depending on your use case you might have exclusive use of entire physical servers, or you could be using virtual machines drawn from an available pool of resources.
Because it's very easy to spin up virtual machines, one of the most common areas of overspend is resources that were intended to be temporary or are no longer in use. If you have a virtual server that only has a CPU utilisation of 5% for example, you will still be billed for 100% of that CPU. So use optimisation tools to locate underused resources and consolidate jobs onto fewer instances and maximise their load.
Just as new resources can be added in real time, idle instances can also be eliminated with no performance penalty.
Provisioning compute resources in real-time can be a more expensive way of doing things, but for businesses that have a much more predictable utilisation pattern or are able to commit longer term, you can pre-pay and reserve instances at a discount.
Alternatively, if you run a lot of batch jobs or jobs that can be easily interrupted and restarted, you can look into spot instances, or spare compute capacity that is auctioned off by the CSP in real time so they can maximise usage of their own assets.
Storage costs
Your CSP will calculate how much it will cost to operate the storage hardware to fit your needs. As we've discussed previously, because cloud storage is relatively cheap it's very tempting to keep all the data your systems produce, with the intention of running lots of analytics.
The challenge is keeping track of these costs, because an enterprise can run up an unexpected bill this way, either through over-provisioning, or when an administrator forgets to terminate the storage attached to an instance that has been closed.
Moving data between instances, or from a public cloud to a private data centre can also incur significant costs. Although most cloud providers let you upload as much data as you like for free, there is a charge for extracting that data, which brings us on to networking costs.
Networking costs
The CSP associates costs for the hardware, network setup, labour and maintenance of its infrastructure, and charges the customer for transit of data across and out of its network.
For example, AWS, Microsoft Azure, and Google Cloud Platform typically charge between 5 and 20 cents per GB every time you move data from their cloud instance to your private data centre or on-premises location.
This is known as egress fees, and one way to keep these costs low is by investing in private, dedicated connections to the multiple clouds, allowing you to pull large amounts of data for a reduced cost while also improving performance and security.
Each CSP has its own flavour of direct connectivity, which we will at in further detail below.
The emergence of Network-as-a-Service (NaaS) platform such as Console Connect has made it easier for businesses to directly connect to the cloud.
Console Connect is integrated with all the world's major cloud providers – so you can use one platform for all your cloud connectivity. Network connections can be controlled and managed in real-time and on-demand via a self-service portal or integrated with your own systems via API.
As well as reducing e-gress charges, the advantages of using a direct connect service is that it bypasses the public internet, providing a better user experience and improved efficiency and performance. This also means your business critical applications stay running regardless of public internet performance.
Finally, built-in monitoring of connection performance helps you control costs by viewing bandwidth allocation and utilisation.
Cloud provider costs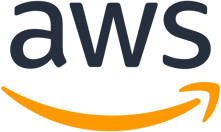 Amazon Web Services (AWS): In terms of product offering, the AWS suite can be largely broken into three main buckets: EC2, a virtual machine service, Glacier, a low-cost high-latency cloud storage service, and S3, Amazon's premium storage system.
With AWS Direct Connect you can create virtual interfaces directly to public AWS services such as Amazon S3 or to Amazon VPC (Virtual Private Cloud).
AWS Direct Connect bypasses the public internet but requires that the user is either colocated with an existing AWS Direct Connect location or has access to an AWS Direct Connect partner such as Console Connect. Console Connect can provide access to AWS infrastructure over a dedicated link through its own automated high-performance network.

Google Cloud Platform: Google Cloud Platform offers PaaS resources enabling developers to build and host apps on GCP infrastructure. While the IaaS component, built around the Google Compute Engine, supports the use of virtual machines and more recent product additions including load balancing, DNS, monitoring tools, and data analysis.
For extending networks to Virtual Private Cloud (VPC) networks in Google Cloud you can create a Dedicated Interconnect, which requires you to physically meet Google's network in a colocation facility to reach your VPC networks, or you can use a service provider like Console Connect to provide what Google terms Partner Interconnect to connect directly to Google.
Microsoft Azure: Capitalising on Microsoft's embedded presence within the enterprise space, Microsoft Azure has grown into a sprawling product portfolio supporting many diverse use cases including the running of virtual machines or containers, hosting Windows and Linux server services, and databases including relational databases such as Azure SQL and non-relational databases such as NoSQL.
Direct connectivity to the Azure public cloud is carried out through Azure ExpressRoute, which enables organisations to extend on-premise networks into the Microsoft cloud over a private connection with the help of a NaaS platform such as Console Connect.
ExpressRoute can establish connections to Microsoft cloud services, such as Microsoft Azure and specific SaaS packages such as Microsoft 365.
Public versus private cloud cost considerations
When looking at pricing up the public cloud versus on-prem infrastructure, there are three types of costs to consider:
Capital costs: server hardware, network infrastructure, storage (and backup) infrastructure.
Operational costs: software licences, support for hardware and software, data centre power and real estate, system administration, IT training and IT staff.
Indirect business costs: planned and unplanned downtime, and unforeseen events.
Although you can't plan for every eventuality, the beauty of the cloud is that it allows businesses to be very dynamic and flexible. But without proper monitoring and optimisation, this benefit can create an environment where costs run amok.
Topics: