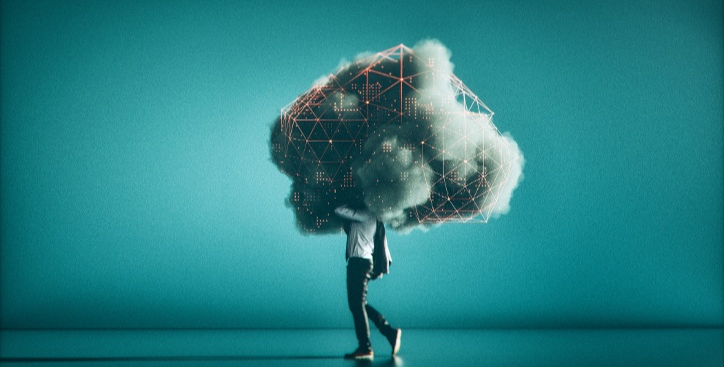 Amazon Web Services' cloud business could be looking at a big boost from its growing strength in Artificial Intelligence capabilities. The suggestion was made by financial analyst Jason Helfstein at Oppenheimer and shows how the offerings from the major cloud providers are blurring as their capabilities mature.
When it comes to cloud connectivity, one size does not fit all
Of the three market leaders - Amazon Web Services (AWS), Microsoft Azure and Google Cloud - Google is the least well established in the enterprise cloud market. However, it has been recognised for its deep capabilities in AI and machine learning, technologies which are set to become key enablers for the enterprise of tomorrow.
However, Helfstein's note suggests that Amazon's lead over Google and Microsoft Azure could extend as the cloud provider is increasingly focused on embedding high-margin AI products which enable enhanced productivity and revenue opportunities for cloud customers.
As an e-commerce giant itself, Amazon heavily utilises AI in advertising on its own site.
R&D is king when it comes to cloud capabilities
"We think AWS is well positioned as AI leads productivity improvements, forcing faster enterprise cloud adoption," Helfstein wrote in a research note in April. "Most organisations will gain access to AI through their cloud platform, driving cloud adoption," he said, adding that competitors will struggle to match Amazon's research and development investments given its market-leading position. AWS has a market share more than double that of nearest competitor, Microsoft Azure.
"We view Amazon as a leader in both consumer (Prime, Alexa, recommendation, etc.) and enterprise (cloud, big data & natural language processing) AI," wrote Helfstein. "Similar to other cloud providers, Amazon has leveraged internally-developed AI and is now selling these services to cloud customers that want to implement AI in their businesses."
But that's not to say Amazon's journey in AI has been smooth sailing. The company wrote off an AI-based recruitment service in 2017 after it was found to be biased against women in its searches. But this was due to the fact that the historical data used to create the algorithms was largely biased towards men.
Differentiation is disappearing
Nevertheless, the differentiation between cloud providers is becoming harder to see. It was the case that Amazon — benefiting again from its market lead — was seen as offering strength in depth, with a rich partner ecosystem and a well-stocked Marketplace. It also enjoys a solid reputation for openness, flexibility, and configurability, and is well suited to handling generalised workloads on a global basis.
Whereas, Microsoft Azure has obvious appeal to enterprises which are already significantly invested in the Microsoft ecosystem. Azure, as you would expect, plays nicely with on-premise Microsoft systems.
But as the technology and the providers mature, it may be that cloud providers have to look to other ways of separating themselves from the competition.