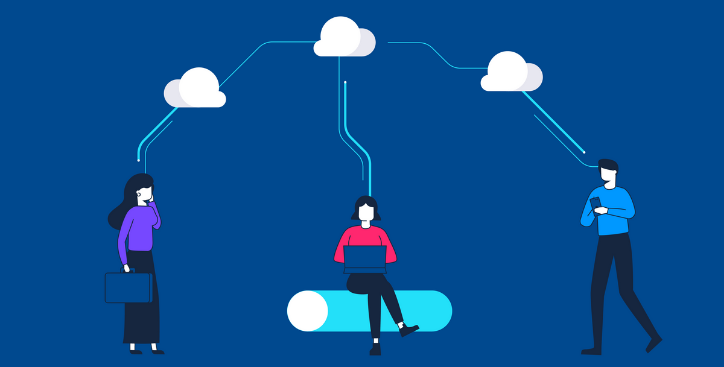 Top Three Takeaways From Our Multi-Cloud Connectivity Webinar
05 October, 2020 by Alex Hawkes
The move to a multi-cloud environment brings with it many new considerations for an enterprises. Among those is a new approaching to networking.
In our recent webinar, Jay Turner, Vice President of Development and Operations, and Neil Templeton VP, Marketing at PCCW Global, looked at some of the common challenges facing enterprises as they connect to more clouds, and identified some new ways to manage these connections more effectively.
Here's some of the tips you might have missed…
Start small and think big
If you're just beginning your journey towards a multi-cloud environment, avoid the temptation of migrating too many applications too quickly. The best way to avoid an exponential growth in cost (more on that topic shortly) is to instead take the time to explore the impact of moving an application or a set of applications to the cloud.
"The first step could be to move an application that is well-known to your organisation to the cloud and figure out how it interacts," advises Jay. "For example, analyse how that data is now moving between the cloud and your enterprise site."
From that starting point, scaling your multi-cloud environment should become a cycle of improvement - take the learnings from that first application and move onto the next application or set of applications. And so on.
"Some enterprises approach this differently and move multiple applications at the same time to the cloud. In order to do this, you not only need experience and technical knowhow, but you need tools that allow you to monitor these multiple deployments. The important part is understanding the impact of moving these applications to a new environment."
Keep an eye on network traffic
Many enterprises find it hard to forecast the cost of building a multi-cloud environment. Any architectural decision that an enterprise makes as they scale into different clouds can impact them further down the line and potentially lead to an unexpected and exponential growth in cost.
One area to consider is the cost of accessing each cloud – in particular, factoring in the cost of moving data between an enterprise site and a public cloud.
In order to do this, enterprises need to take a closer look at what is going on with their network traffic. One of the primary charges for network traffic from many of the major cloud providers is data egress, which is the cost associated with moving your data out of the cloud.
"Enterprises need to look at how to minimise the hairpin in their traffic. They want to avoid a situation where traffic is essentially bouncing in and out of these clouds – so, for example, they move data to a cloud, process it and move it straight back out, only to realise that further processing is needed," says Jay.
"Instead, enterprises want to look at traffic scenarios where they ingress data to the cloud, and then only egress the portion of that data that is critical for operations. This will really help reduce costs.
Consider direct connections to the cloud
If you're looking for greater network control and utilisation when connecting to multiple clouds then consider private dedicated connectivity. By directly connecting to a cloud, enterprises can avoid some of the security pitfalls of using the public internet while also taking advantage of improved network performance, such as low latency and high availability.
In some instances, using direct connections can also work out cheaper. Some hyper-scale cloud providers reduce their data egress and data usage charges for direct connectivity, eliminating some cost for the enterprise.
The Console Connect platform enables users to self-provision direct connections to all major cloud platforms from over 350 data centre locations in more than 40 countries. Using the platform, enterprises can monitor their cloud connections and gain real-time visibility over their bandwidth allocation and utilisation. It can also allow network deployment via API, which not only reduces complexity but enables the enterprise to automatically turn up and tear down their network connections to the cloud.
"The ability of the enterprise to rapidly respond to the needs of the business is contingent on being able to scale their network with the same agility. Enterprises need to look at how quickly and easily networks can be provisioned, managed and monitored," says Neil.